You are warmly invited to our first loudspeaker orchestra concert of 2022-23 on Wednesday 7th December at 17.30! Come and experience the magic of immersive, spatial sonic art!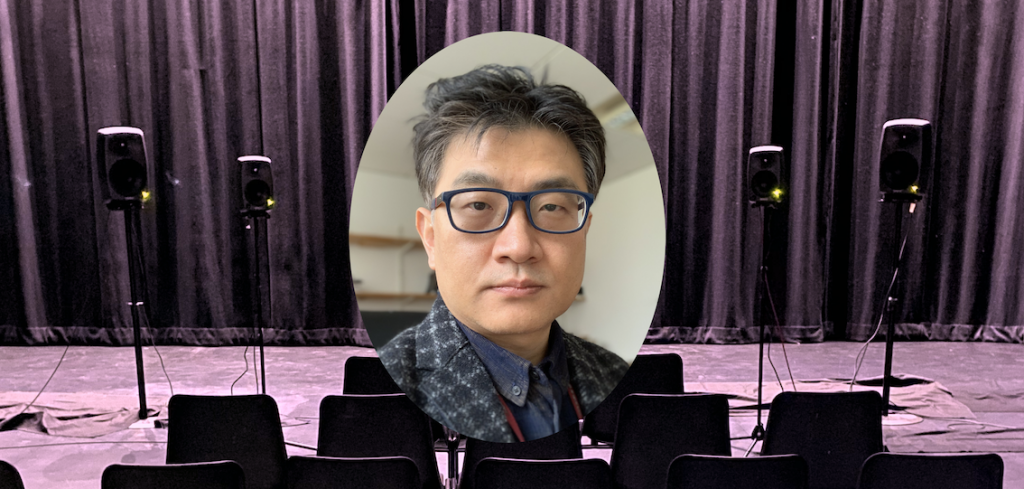 We are delighted to welcome Korean composer and sound artist Suk-Jun Kim. His music is published by ICMC, IMEB, SEAMUS, M&R, and Vox Regis, and has received a number of international awards, including Métamorphoses in 2000 and 2008, Concurso International de Música Electroacústica Såo Paulo in 2007, and Bourges International Competition in 2001.
Kim's research focuses on sound studies, immersive sound, phenomenological approaches to electroacoustic music, space and place among others. Kim is professor and personal chair of Electroacoustic Music and Sound Art at the University of Aberdeen.
https://www.abdn.ac.uk/people/s.kim/?page=2&count=25
https://reddoorsound.com/
Venue: Sound Stage, Poole Gateway Building, Talbot Campus, Bournemouth University, BH12 5BB
Date/Time: Wednesday 7th December @17:30
Admission: free but please register on Eventbrite: https://tinyurl.com/2h6pyu4x
Organised by members of EMERGE and Creative Technology.
Please share with anyone you feel may be interested. Looking forward to seeing you there!
@BU_Sonic_Arts
Future concerts:
Thursday 30th March 2023 – Jonty Harrison + students from BA Music & Sound Production
Wednesday 3rd May 2023 – Louise Rossiter + students from BA Music & Sound Production