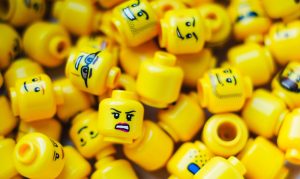 Understanding emotional wellbeing – sign up to join Cafe Scientifique online.
---
This event was originally postponed due to staff illness, however, our cafe venue had mistakenly double booked our new date, and so are now unable to host us in person.
Rather than postpone again, we will be holding this event online over Zoom, at the planned date and time of Tuesday 13th December, 6:30 – 8pm.
We appreciate that this will be disappointing to those of you looking forward to joining us in person. Normal service will resume for our February event.
Our online event will follow the same format as our in-person events, though the break may be shortened or removed. Our speaker will present her research for about 40 mins, followed by time for questions. It will be entirely up to you whether you'd like to keep your camera on and be visible to the speaker and other attendees, or to keep it switched off. You will be able to ask your questions via the chat, which will be read out for you by our host.
To join the online event – register on eventbrite.
About this event
At Café Scientifique, you can explore the latest ideas in science and technology in a relaxed setting. Enjoy listening to a short talk before engaging in debate and discussion with our guest speaker and audience. We'll be joined by Dr Laura Renshaw-Vuillier.
Society tells us that we should always try to be happy. But life isn't perfect and expecting constant happiness can actually be unhealthy.
Negative emotions, like sadness or anger, are a normal part of life – we all experience these. The problem arises when we try to suppress them in order to only feel 'happy' emotions. In doing so, negative emotions paradoxically become more overwhelming and we might turn to harmful behaviours to make us feel better.
In this talk we'll explore practical tips, based on research, to help us better understand, accept and manage our emotions. This talk will also briefly touch on eating disorders and the role of emotions on these conditions.
Please note: this talk will explore research in the area of emotions, but it is not an intervention or treatment. You should seek advice elsewhere if you think you need help.
To join the online event – register on eventbrite.