Two weeks ago, I reported that on 6 December 2022 the European Commission adopted and published the final versions of Horizon Europe individual Work Programmes for 2023 and 2024.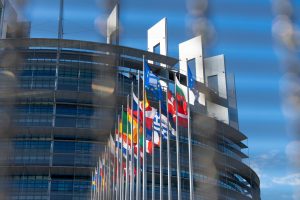 One of the last thing to find out in 2022 has been situation regarding UK government guarantee for Horizon Europe calls closing in 2023.
According to the Research Professional, the government has once again extended its "safety net" for UK-based winners of funding from the EU's Horizon Europe R&D programme, amid continuing uncertainty over long-term UK participation.
The Department for Business, Energy and Industrial Strategy announced on 19 December that it would provide backup funding for successful UK applicants to Horizon Europe calls that close on or before 31 March 2023. BEIS said that eligible, successful applicants to the programme would receive the "full value of their funding at their UK host institution for the lifetime of their grant".
The announcement builds on a previous extension of the guarantee to cover calls ending on or before 31 December. The UK government now needs to decide whether to walk away from association and launch its 'plan B' or enter an arbitration process that could take months to conclude.
The government's 'plan B' includes a new "flagship talent offer" with "high-value, long-term fellowships and a strong international mobility offer", as well as an "ambitious programme for supporting global collaboration" and an increase in investment for "end-to-end innovation".
The backup funding is being administered by UK Research and Innovation. According to data published by the national funder on 30 November, at least 1,353 UK-based researchers have requested £678.4 million in backup funding.
This must be my last research blog of 2022. I would like to thank you for being such encouraging colleagues, attending weekly funding briefings throughout 2022 and wish you calm and peaceful winter break!