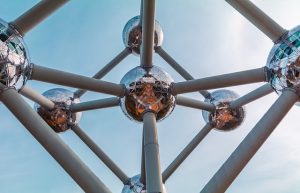 RDS will host the annual UK Research Office virtual visit to BU on 26 April 2023. This will be organised as part of funding briefing series but will start at 12:30.
Please make a note in your diaries – all academic staff interested in Horizon Europe framework programme and EU funding in general, either experienced or new to it, are invited to attend this session. The session will be hosted by RDS and led by our UKRO European Advisor Ms Malgorzata Czerwiec from Brussels.
Meeting agenda and instructions how to join the meeting will follow. However, it's definite that the main discussion will be about UK's association to Horizon Europe. Later in March or April this year it may be clear if we associate or go for government's plan B. The agenda will be adjusted accordingly.
For now, I still would like to encourage our academic colleagues to apply for Horizon Europe funding. So far, we have been really successful with 6 awarded Horizon Europe grants – three in 2022 and other three just now in the beginning of 2023, including highly prestigious European Research Council's Consolidator Grant.
UKRO delivers subscription-based advisory service for research organisations and provides Marie Skłodowska-Curie Actions (MSCA) and European Research Council (ERC) National Contact Point services in the UK. As part of UKRO services, BU members of staff may sign up to receive personalised email alerts and get early access to the EU funding related publications on UKRO portal. More about UKRO services you can find here.
Please contact Research Facilitator International Ainar Blaudums if you have further questions.