'Bodies of Industry' – electroacoustic music by Louise Rossiter
You are warmly invited to our next BU Sonic Arts concert on Wednesday 3rd May at 1730. Come and experience the magic of immersive, spatial sonic art!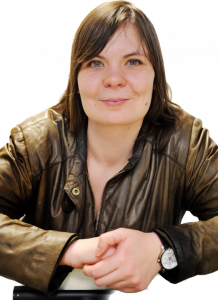 We are delighted to welcome composer and researcher Dr Louise Rossiter, who will present a selection of her award-winning electroacoustic music on the theme 'Bodies of Industry'. This is a rare opportunity to hear Louise's work projected (= spatialised live) on a multichannel loudspeaker system, here in Bournemouth University's Sound Stage in the Poole Gateway Building.
Louise's methods involve visual media as a means of guiding and directing both the choices of sound materials and the approach to form. For example, she is currently using images from the infographics pioneer Fritz Kahn as a visual stimulus, leading her to examine ways in which we read visual images, map images into sound, perceptual modalities, and notions of expectation within electroacoustic music.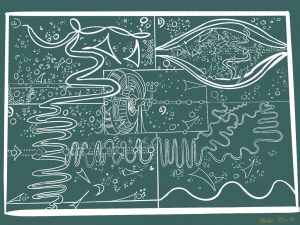 Louise Rossiter (1986), is an electroacoustic music composer based in Leicester, UK. Her work has been performed and broadcast internationally at festivals including L'Espace du Sons (Belgium), NYCEMF (New York), Toronto Electroacoustic Symposium, and Bologna Conservatory of Music, and has been awarded in international competitions including Destellos International Composition Competition (Argentina), Musica Nova (Prague), and the internationally renowned electronic music competition Prix Russolo.
http://louiserossiter.com/index.html
https://xylemrecords.bandcamp.com/album/mondes-int-rieurs 
Venue: Sound Stage, Poole Gateway Building, Talbot Campus, Bournemouth University, BH12 5BB
Date/Time: Wednesday 3rd May 2023 @17:30
Admission: free but please register on Eventbrite: https://www.eventbrite.com/e/bu-sonic-arts-concert-bodies-of-industry-featuring-louise-rossiter-tickets-617061998047
**Seating is limited for this event. If you find you cannot attend, please return your ticket via Eventbrite so that others can attend. **
Organised by members of EMERGE and Creative Technology Department.
Please share with anyone you feel may be interested. Looking forward to seeing you there!
@BU_Sonic_Arts