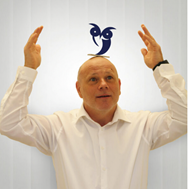 For the past month BU researchers from the EU funded research project FoodMAPP have been hosting their first secondee Andreas Purin from Ronge & Partner, Austria. FoodMAPP – an MSCA Staff Exchange project – involves organisations from the academic and non-academic sectors working together through international, inter-sectoral and interdisciplinary mobility (secondments) on the implementation of a specific project. FoodMAPP is developing a searchable map-based platform to enable consumers to find and buy local food supplies, so reducing food waste and supporting sustainable purchases.
Andreas Purin started his secondment with a presentation to members of the research team, Centre for Sustainable & Socially Responsible Consumption members, and the Consumer Insights Research Theme in BUBS that introduced both himself and Ronge & Partner where he is currently a Senior Consultant. Highlights of this included discussion of his bachelor's thesis which focused on the product development and production of fresh convenience meals, within the context of sustainability, from both the consumer's perspective, and the perspective of experts. The relevance of this was shown through Andreas' career as he went on to establish a food production line for convenience meals in a large food retail company and served as its managing director for almost twenty years. Additionally, Andreas talked through his career path that included being a trained chef and working in top gastronomy roles.
During his secondment Andreas not only worked on FoodMAPP developing project communications and providing the industry perspective, but networked and shared knowledge with many members of BUBS. In his downtime he enjoyed exploring the Dorset coastline and the New Forest, taking part in activities such as paddle-boarding, tennis and pedal car racing, as well as sampling the local food and drink.
BU will host its second secondee from the FoodMAPP project – Dr Maxime Michaud, Institut Paul Bocuse, France – in early July 2023.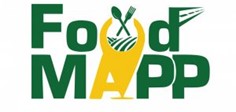 FoodMAPP in the UK is led by Associate Professor Jeff Bray and supported by an interdisciplinary research team from across the university including Professor Katherine Appleton, Professor Juliet Memery, Dr Roberta Discetti, Dr Suellen Carls and Dr Vegard Engen.