I am absolutely thrilled to share some fantastic news about my upcoming career journey. I have been awarded the opportunity to become a COMFOCUS fellow, a part of the Communities on Food Consumer Science program funded by Horizon EU 2020. This is a huge milestone for me as an ECR and an exciting step into the world of food consumer science.
The exciting research visit:
Between January and June 2024, I will be jetting off to the Laboratory of Consumer Studies (LCS) at the Slovak University of Agriculture in Nitra, Slovakia, for a three-week research adventure. I will be collaborating with brilliant minds in Slovakia, diving into cutting-edge academic pursuits, and researching the fascinating world of consumer behaviour and unconventional food products. It is going to be a transformative experience, and I can hardly wait!
What's the new project about?
I am bubbling with excitement about my project! While I cannot reveal all the details just yet, I can tell you It is a delightful blend of my background in design and marketing communication, focusing on food visuals. What makes this journey even more thrilling is the integration of cutting-edge technologies, particularly Electroencephalogram (EEG) technology, into my research. This innovative approach opens doors to understanding the emotional and cognitive aspects of consumer decisions, offering invaluable insights into the world of unconventional food products.
About COMFOCUS:
Let me introduce you to COMFOCUS! It is all about building a community of future food consumer scientists. One empty box that I always wanted to tick off was the opportunity to work with international collaborators, but the chance never seemed to come my way. I kept my radar searching for such an opportunity. It finally happened when I attended the International Food Marketing Conference in Prague earlier in June, as mentioned in my previous blog post. During the conference, I learned that COMFOCUS was about to launch a visiting research fellowship call. Inspired, I developed my research proposal right there, outlining the emerging technologies and  psychophysiological measures I wanted to use. And now, I got it 🙂
So, with COMFOCUS, there are 60 of us (ECRs) from 28 countries (with 2 from the UK) gearing up for a thrilling journey across 9 different institutes in Europe. We are utilising emerging technologies to decode the mysteries of consumer behaviour and understand the stories behind our food choices. I am incredibly honoured to represent Bournemouth University in this solo venture, and I cannot wait to share my discoveries with you!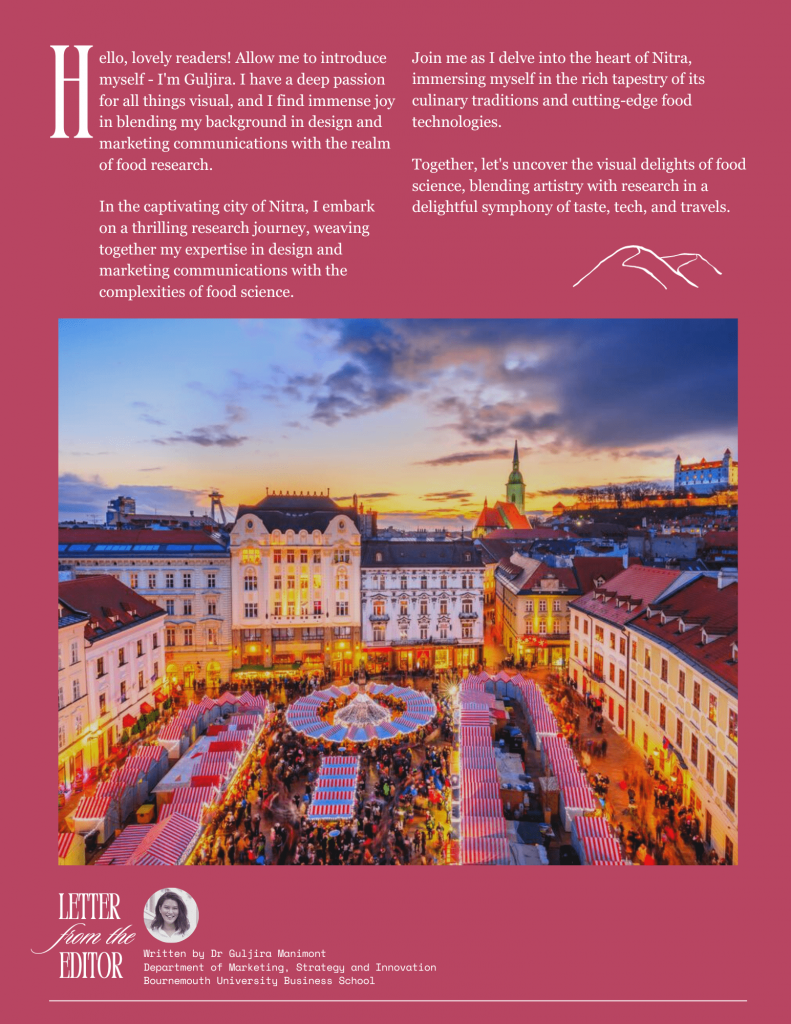 The adventure is just beginning, and I am grateful for your support that got me here and excited to have you join my discovery journey 🙂