As part of the ongoing EU-funded research project FoodMAPP, in July 2023, BU researchers hosted its second partner exchange, welcoming Dr Maxime Michaud from Institut Lyfe, Lyon, France.
At the beginning of his secondment, Dr Michaud delivered a presentation to members of the FoodMAPP research team, Centre for Sustainable & Socially Responsible Consumption members, and the Consumer Insights Research Theme in BUBS, outlining his current research projects in the field of food sustainability at the Institut Lyfe.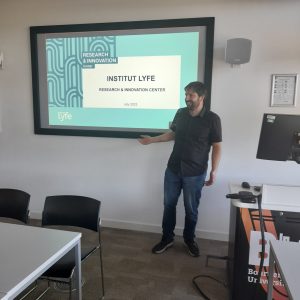 Dr Michaud has a background in social anthropology, and his current research interests focus on the socio-cultural dimensions of food transitions, including the acceptability of dietary changes (individual behaviours and collective cultures) and food social links (commensality, shared kitchen, and collective action). He is currently coordinating several French-based and EU-based research projects on promoting plant-based diets by understanding socio-cultural barriers and levers.
The Institut Lyfe (previously Institut Paul Bocuse) is a management school for the culinary arts, hotels and restaurants, created in 1990 in Ecully (Lyon, France). Its key research themes encompass social sciences, cognitive sciences, and nutrition sciences approaches to studying food, focusing on 'culture and food transitions', 'food perception and cognition, and 'food nutrition and health'.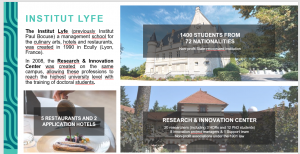 This collaboration is part of FoodMAPP, an MSCA Staff Exchange project based on international, inter-sectoral, and interdisciplinary collaboration between academic and non-academic partners. FoodMAPP is developing a searchable map-based platform to enable consumers to find and buy local food supplies, reduce food waste and support sustainable food choices.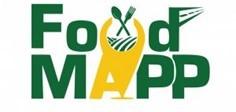 FoodMAPP in the UK is led by Associate Professor Jeff Bray and supported by an interdisciplinary research team from across the university including Professor Katherine Appleton, Professor Juliet Memery, Dr Roberta Discetti, Dr Suellen Carls and Dr Vegard Engen.