European Research Council (ERC) announced a webinar dedicated to their next 2024 work programme to be held on 20 September 2023 from 11:15 to 12:15 UK time.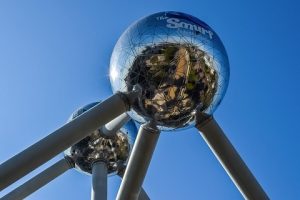 It is anticipated that potential ERC grant applicants will learn more about the novelties of the ERC Work Programme 2024. Participants will have the opportunity to ask questions about the current and upcoming grant competitions.
More information and the link to webinar on ERC event webpage.
The ERC, set up by the European Union in 2007, is the premier European funding organisation for excellent frontier research. It funds creative researchers of any nationality and age, to run projects based across Europe. More information about funder may be found on ERC webpage.
The ERC offers 4 core highly competitive grant schemes:
BU have been successful on a couple of occasions. For example, in January 2023 Professor Melanie Klinkner was awarded ERC Consolidator Grant.
For more information regarding ERC grants feel free to get in touch with Research Facilitator International Ainar Blaudums.