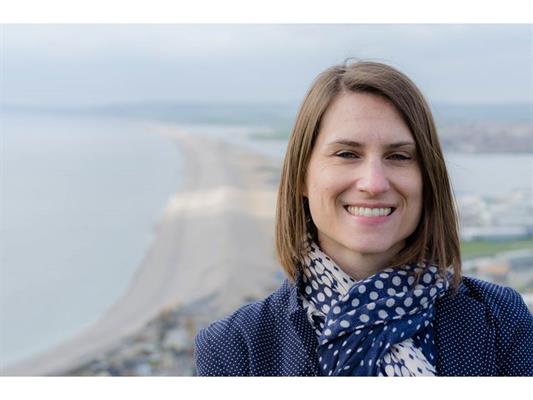 Dr Zoe Sheppard is Senior Lecturer in the Faculty of Health and Social Sciences. She spent a number of years working as a researcher before making the transition to senior lecturer.
How you got your first academic job
My career trajectory to date may seem a little serendipitous but has not ended up too far from my original aspirations of health care and teaching, as in March 2015 I took up a Senior Lectureship in Quantitative Research Methods in the Faculty of Health and Social Sciences at Bournemouth University as well as being 'Impact Champion' for the Faculty.  I joined Bournemouth in October 2009 to provide research methods support for people doing health research, advising on the design, conduct, analysis, and dissemination of projects and also supported grant applications as part of the National Institute for Health Research (NIHR) Research Design Service (RDS).  Before joining Bournemouth, I was a Research Associate at Loughborough University investigating socio-economic status and health and lifestyle inequalities in Johannesburg.  Prior to that, I was a Teaching Fellow at the University of Southampton, teaching demography and research methods as well as being Courses Co-ordinator and Lecturer for the Centre for Applied Social Surveys.
What made you choose to move from research to academia
I therefore have both teaching and research experience, along with leading the impact agenda within the Faculty to make sure research makes a difference to professional practice.  This 'fusion' of research, education, and professional practice meant a balanced workload for an academic career at Bournemouth.  I chose to move from a Research Fellow position to a Senior Lecturer post in order to progress my career after five and half years as a Research Fellow.
Training and development that helped
Whilst I have developed many transferable skills over the years, I have continually tried to develop myself through training such as PRINCE2 Foundation and Practitioner in Project Management which has been noticed on my curriculum vitae.  However, it was mentoring and coaching in particular that were fundamental in making the move to a Senior Lectureship.  These processes built my confidence and made me more proactive to take and make opportunities.  Indeed, my tips for those wanting to progress in their careers are to get a mentor and coach, utilise the careers service, skill themselves up, take and make opportunities, grow their confidence and sell themselves, and finally follow their heart and put themselves first.
Read more about planning a career in academia here.