Working with local businesses? Why not alert them to this opportunity?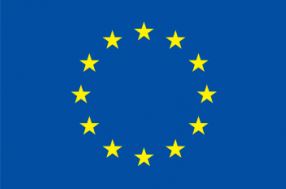 The European Structural and Investment Funds (ESIF) are the European Union's main funding programmes for supporting growth and jobs across the EU. They form part of the UK Government's overall growth activity. The European Regional Development Fund (ERDF) aims to improve economic and social cohesion in the European Union by focusing its investments on areas such as innovation, research, and support for small and medium-sized enterprises.
Borough of Poole is hosting a workshop to maximise the quality of the funding applications in Dorset, with the collaboration of the Departement for Communities and Local Governement (DCLG), the Dorset Local Enterprise Partnership (LEP) and the ESIF Technical Assistance in Dorset.
The event is targeting public and private organisations looking at submitting an application to the current ERDF calls in Dorset, published on GOV.UK. Speakers from the Dorset LEP and from DCLG will cover the ESIF priorities for Dorset, the call criteria and the national ERDF rules. The audience will have the opportunity to meet potential partner organisations and to discuss collaborative applications. One to one surgeries with Technical Assistance will be available in the afternoon (limited places).
The current ERDF for Dorset calls are accessible on the Gov.uk website
Event details – Thursday, 27th April from 10:00 – 15:00 at the Civic Centre, Poole.
Registration is required but the event is free to attend. More information is also available on the Dorset LEP website.
If BU staff are unable to attend but would like to find out more, Emily Cieciura, RKEO's Research Facilitator: EU & International, will be attending, along with other BU staff.