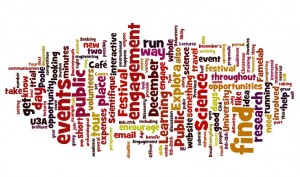 Public engagement is a brilliant way to enhance your skills as an academic, and also to get a new perspective on your research.  A good public engagement event should encourage a two way dialog and the goal should be mutual benefit.  As the Public Engagement Officer here at BU my role is to support you in delivering your research to the public and ensuring you get something out of it as well!  Here are a few upcoming opportunities (with a variety of audiences!) that may interest you.  To find out more about any of these opportunities, or to find out more about public engagement in general please do get in touch.
Festival of Learning
The Festival of Learning is running from the 11th-17th July and the deadline for proposals is 12 noon on the 19th December.  The festival is open to anyone to submit events, including academics, professional services and students (both undergraduate and postgraduate).  Previous events have involved everything from short lectures to whole days spent out on an archaeological dig. To find out more about the festival and about how you can apply click here.
Festival of Learning on Tour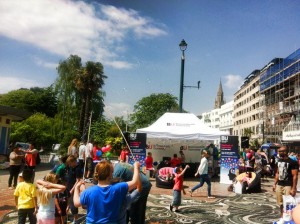 We run on tour events throughout the year however the majority take place over the summer.  We're next going out on tour between the 11th-13th December to be part of the Bournemouth Christmas Market.  A good activity would be something interactive that's quick for the public to engage with, on average each engagement last 5 minutes, but gives them a snapshot of your research.  We're still looking for people to join our on tour team for December's events.  This can be a great opportunity to trial an idea with us for as and you can come along for as little as half a day or the whole thing.  Email me to find out more.
Explora Science Seeking Volunteers
Explora Science are a charity looking to set up a Science and Discovery Centre in Poole.  In order to trial run the centre they are setting up a pop up shop in Poole in February, in which they will put on a number of interactive activities.  They need volunteers to help encourage visitors to explore exhibits further. For example, prompting them to push the right button and explaining why things work the way they do.  The event is running for two weeks (9th-20th) and they need volunteers who can do a minimum of 3 days in that period.  In exchange for volunteering they will cover travel expenses, and also provide you with valuable science communication training. Find out more about Explora Science on their website or email me to find out more about the opportunity.
Famelab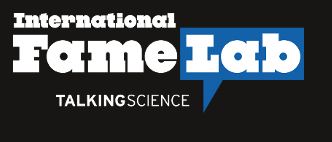 Famelab is an international competition aimed at finding the best new voices in science and engineering in which contestants have just three minutes to pitch a scientific concept.  The Bristol heat is taking place 10th December at 7pm.  Click here to find out the details and let us know if you're competing and we can help with your travel expenses.
Café Scientifique
Café Scientifique happens monthly in Boscombe and involves giving a short presentation and then having a discussion with the audience.  Take a look at the website for an idea of past events and email if you'd like to run a session.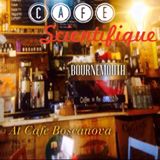 Public Lectures – University of the Third Age (U3A)
The U3A are interested in a public lecture day at the University.  This is likely to take place in April and will involve several speakers throughout the day – possibly around a theme.  Let us know if you'd like to be involved or wish to engage with this over 50's age group.