In February, we are sharing stories about BU's research funded from the Global Challenges Research Fund. This funding enables BU academics to undertake cutting-edge research in partnership with organisations in developing countries. These projects help to build collaborations with researchers, policy-makers and practitioners, ensuring that the outcomes of the research have tangible outcomes and impacts for people in those countries. This research was able to continue, despite the travel restrictions due to the pandemic, predominantly by redesigning the projects to reduce BU staff travel and increase local delivery in the beneficiary countries. This change in delivery was beneficial to the research as it encouraged greater partnership working, ensured projects were led by in-country organisations, and will help in the long-term to ensure projects are sustainable after GCRF funding ends.
In Nigeria, Dr Malcolm Corrigall and Dr Paula Callus are leading a project to investigate the impact that digital software packages have had on the creative practices of Nigerian cartoonists. They created a portfolio of digital resources which will serve as educational tools for the next generation of Nigerian digital artists, bolstering the growth of the creative industries in Nigeria and contributing to sustainable economic growth. An important and pressing reason to examine and publicise Nigerian cartoonists' use of digital software is the fact that digital artworks flatten traces of how they were made. Unlike original drawn or painted cartoons, which you can examine to discern material traces of their making, once digital images are rendered and exported from a digital software environment the different stages of their production are flattened and any tangible trace of the artists' 'hand' is obscured. This presents an obstacle to aspiring cartoonists outside of a formal educational environment who are keen to learn the tricks of the trade. For the project, the team purchased digital cartoons from 15 cartoonists and asked them to provide accompanying draft versions as well as descriptions of how they were made.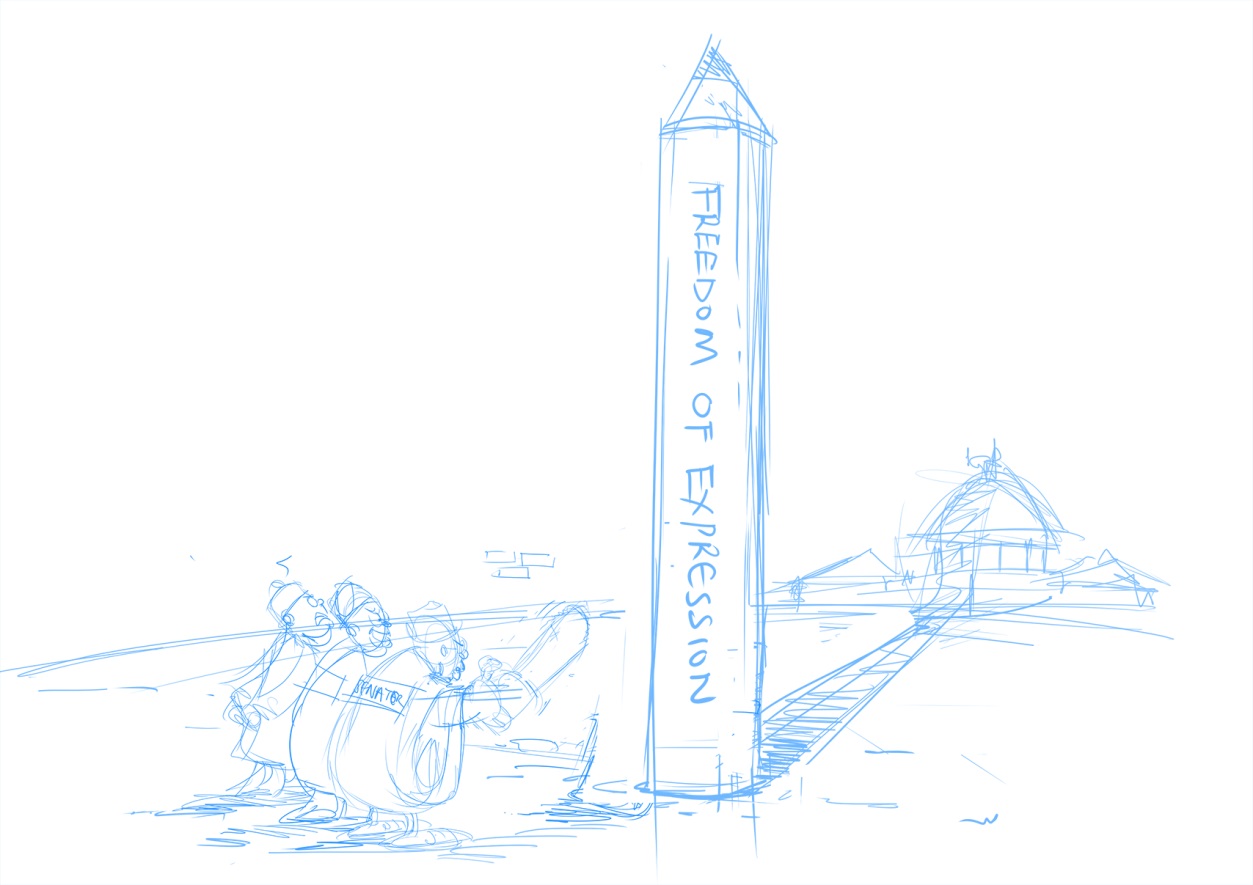 This project documented works in progress within the software environments in which they are produced to reveal the texture of digital cartoons. Layers, toolkits and even the cartoonists' physical gestures on the keyboard and mouse reveal how cartoons are made and the distinctive creative techniques of individual cartoonists. To document this, the project created screen recordings and/or video recordings of cartoonists at work, using their favoured software package, whilst they narrated what they were doing. As such, the methodology brought together practitioners and cartoonists in order to create a learning alliance between cartoonists, academics and online audiences of aspiring digital artists.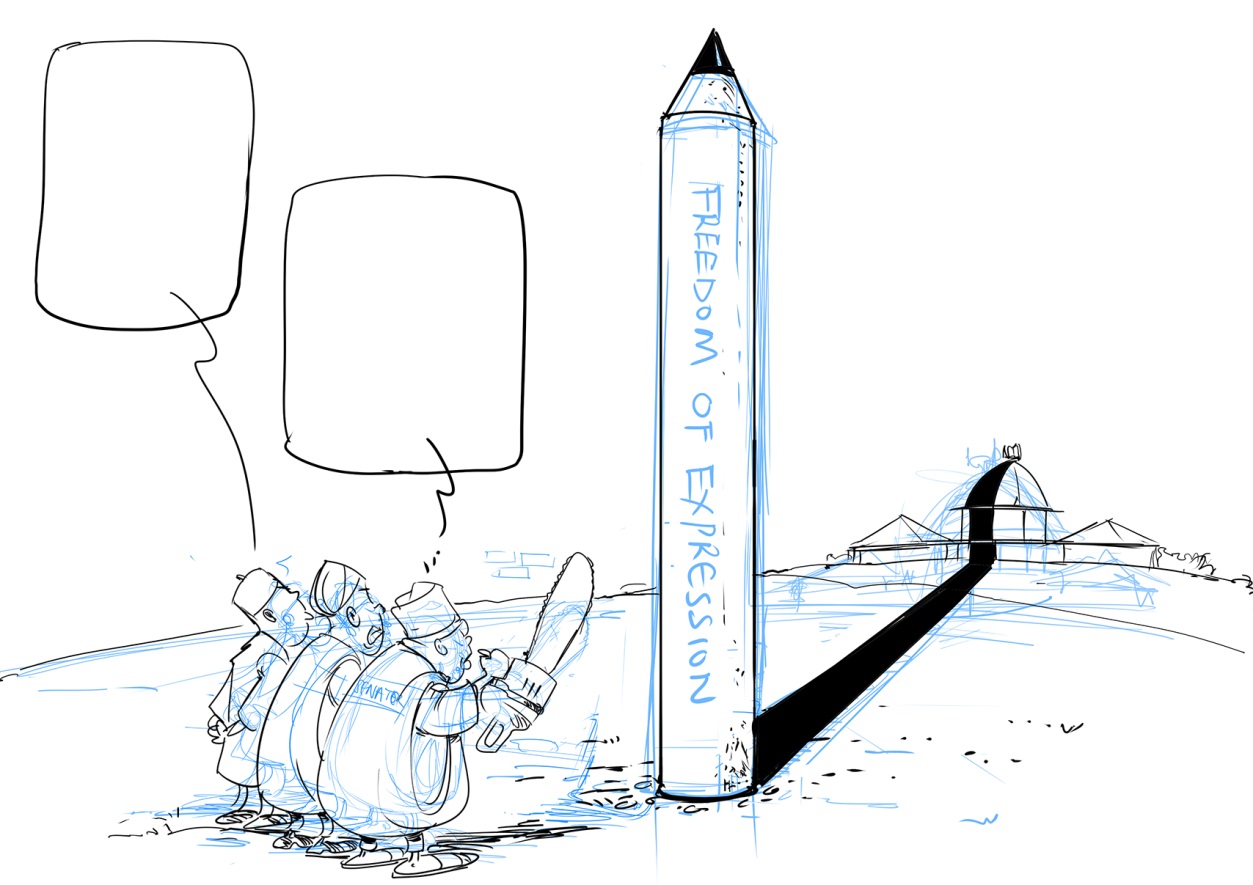 The project was designed and executed in partnership with Dr. Ganiyu Jimoh, former Secretary of the Cartoonists' Association of Nigeria and Lecturer at the University of Lagos. During his tenure as secretary, Dr. Jimoh revitalised the Cartoonists Association of Nigeria, unifying and protecting the interests of a range of cartoonists. As such, he was excellently placed to shape the project and establish connections with a range of cartoonists across Nigeria. There are clearly ethical considerations when working with cartoonists, who often confront controversial issues and test the boundaries of censorship. As such, the team consulted closely with Dr. Jimoh, who is well aware of the political situation on the ground, to design the roll out of the project in such a way that minimised the risks posed to participants and researchers.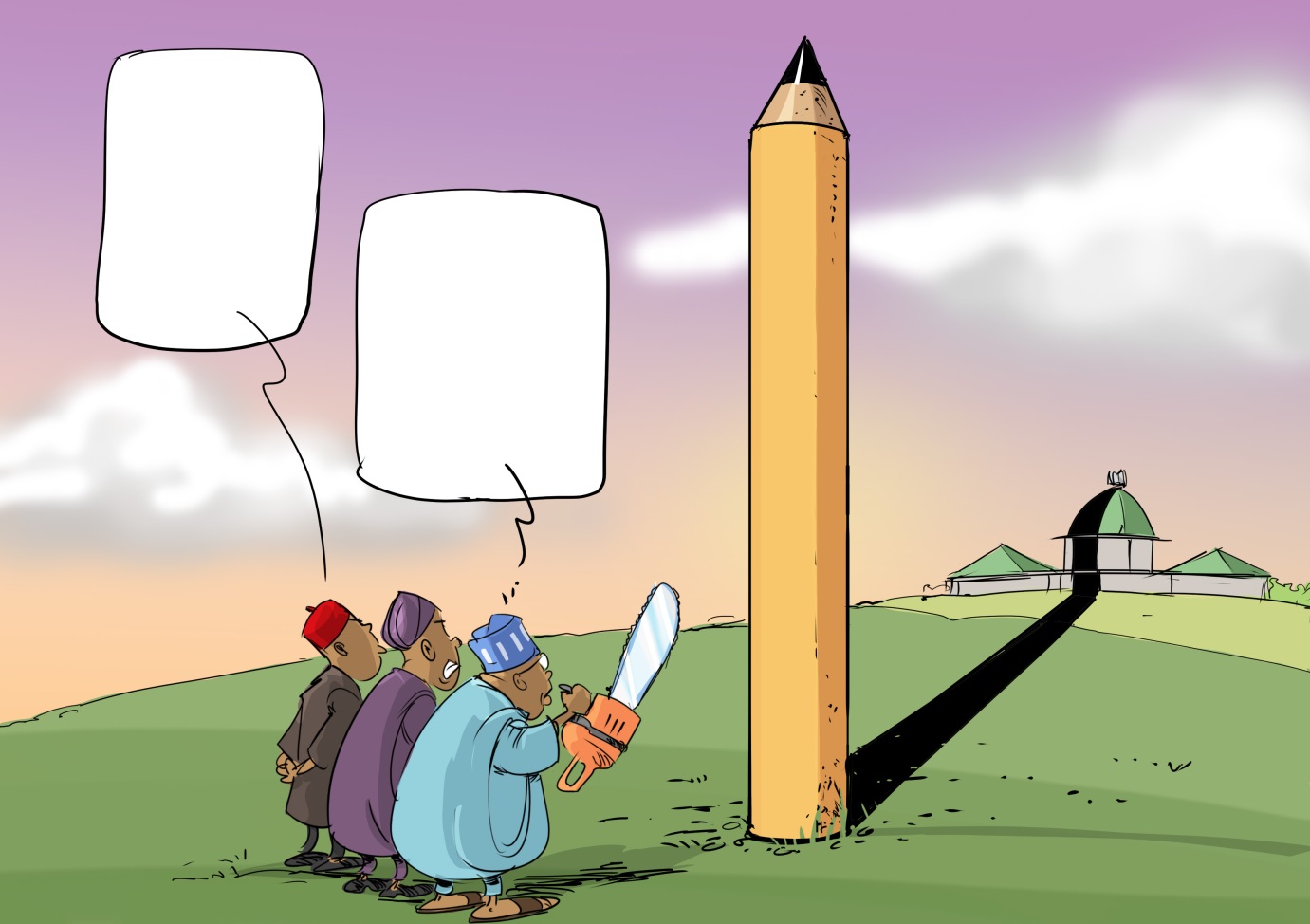 The educational resources produced by the cartoonists will be made publically accessible on a web-based archive for aspiring cartoonists and digital illustrators in Nigeria to access, thereby providing an educational pathway to employment and promoting the growth of creative industries. UNESCO's Creative Report of 2013 highlighted the central role creative industries can play in stimulating sustainable and inclusive economic growth in developing countries (i.e. job creation, income growth, technological innovation and exports but also, as an outlet for creativity and cultural expression, promoting well-being and quality of life). In these respects, the project furthers the United Nation's Sustainable Development Goals around 'Decent Work and Economic Growth' (SDG 8) and 'Industry, Innovation and Infrastructure' (SDG 9).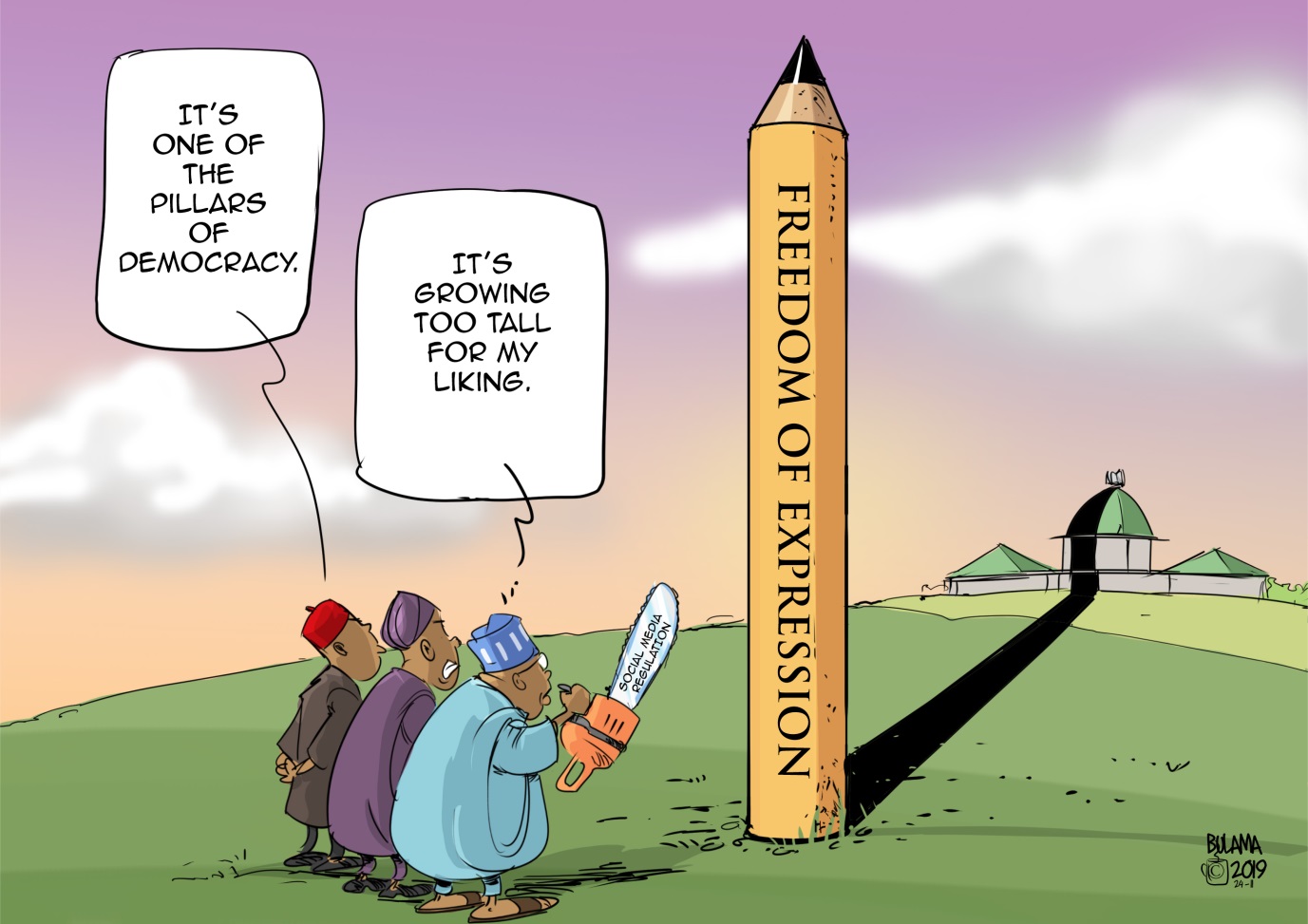 There is a rich history of cartoons as political commentary in Nigeria, a tradition that is very much alive and well today. By highlighting the work of political cartoonists, the project will confer value and social capital to this art form and its practitioners, amplifying their voice and their role in the on-going democratization project in Nigeria. Moreover, by producing a suite of educational resources, the project will encourage more people to take up cartooning, broadening the demographics of cartooning and widening civic and political engagement. As such, the project contributes to the promotion of Peace, Justice and Strong Institutions (UN Sustainable Development Goal 16).
Cartooning in Nigeria is historically a male-dominated profession. However, the team thought it was critical to include female pioneers in Nigerian cartooning in the project. They also wanted to make sure that the archive contained female role models so the educational resources would allow meaningful engagement with aspring female digital artists. In partnership with Dr. Ganiyu Jimoh, they were able to identify and contact Adoara Onele, a female cartooning pioneer in Nigeria, who contributed to the project.
Dr Paula Callus and Dr Malcolm Corrigall are part of the AHRC-funded ArtoP project (the Visual Articulations of Politics in Nigeria), which aims to capture the visual and textual articulations of political ideas through images produced by Nigerian artists (and respective creative industries) at a critical time around the Nigerian presidential elections in February 2019. Read more about the ArtoP project here: https://artop.bmth.ac.uk/.