Before the pandemic, local school children had a local facility near Wallisdown called SafeWise. SafeWise supported children learning about keeping safe and in particular road safety. However, during the pandemic this facility closed, leaving children without such an important resource. In collaboration with Colin Parnell from Centre VR, Dr Sarah Hodge (from the Department of Psychology) was awarded a bid by Bournemouth, Christchurch, and Poole (BCP) Council to develop a VR simulation/game about road safety skills; SaferKids VR.

The educational simulation/game was designed and created, with an interdisciplinary team, including psychologists, and game developers and programmers. The team of game developers and programmers, consisted of two BU graduates Sam Walsh and Josh Maddocks, as well as Andrew Ham. Since graduating from his Masters degree, Sam has led the team on the SaferKids VR development.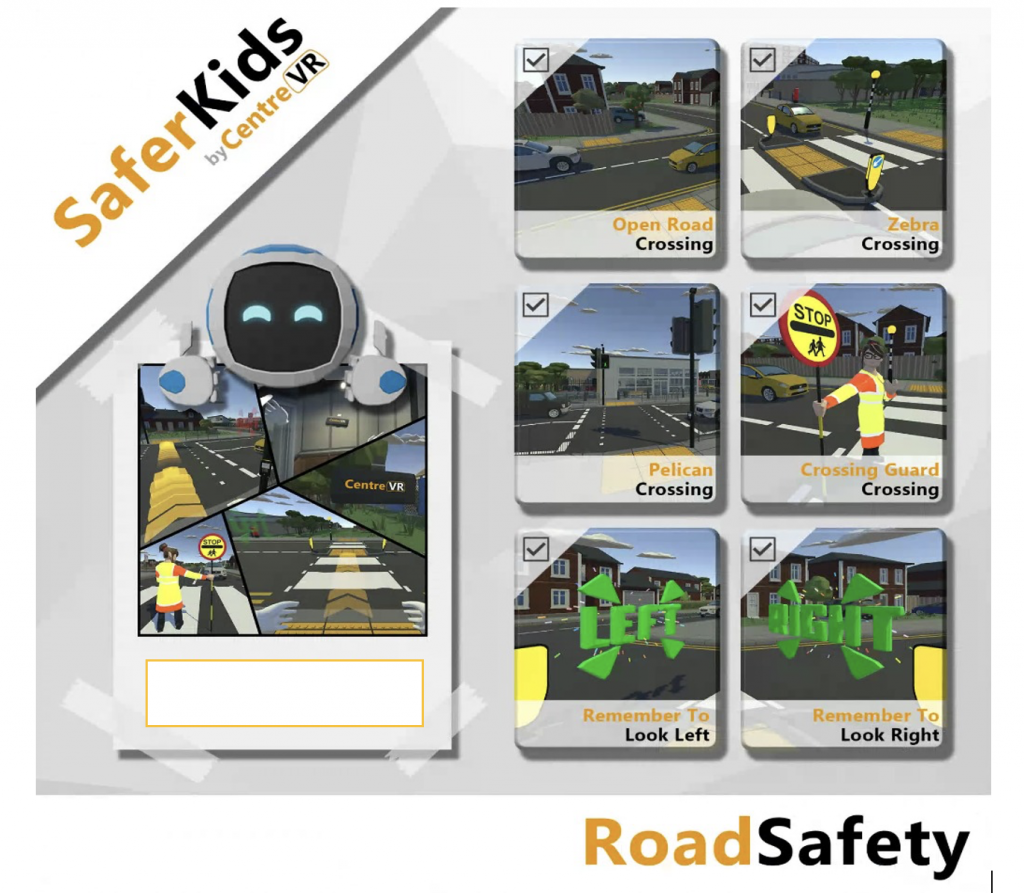 Within SaferKids VR, there was the creation of SKIE: Safer Kids Interactive Expert (robot pictured above). SKIE supports the player in VR, navigating the friendly real-life interactive virtual world and achieving learning goals and road safety skills. The players complete various types of crossing while in VR, walking to and from school, as well as various mini games at key location points as they progress through the simulation/game.
Schools can sign up for their pupils to be involved. 
For more information on the project please see the link https://centrevr.co.uk/saferkidsvr/ or contact shodge@bournemouth.ac.uk