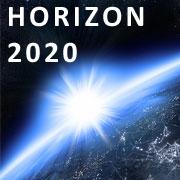 The industrial partners of the European Technology Platforms (ETPs) are exploring how they can revamp ETPs to create a better fit with Horizon 2020.
There are currently 36 ETPs, which were created in 2003 as industry-led thematic groups that define research agendas for Europe in their respective fields. Joining ETPs in your research area is an important strategic move as you will meet academics and businesses leaders with complimentary research interests, allowing you to form consortiums to bid for EU research funding your ETP has recommended.
We know for Horizon 2020 that industry, academia and users will need to work closely together to speed up innovation. With this in mind t is possible that the ETPs will be broken down into more targeted clusters which address Horizon 2020's focus on tackling problems and exploiting opportunities.
I would advise joining an ETP so you can keep up to date with how these new clusters may operate. Instructions for joining can be found on this previous blogpost.