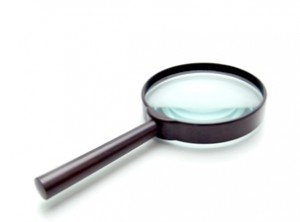 Serendipity can be a wonderful thing. 
Some months ago, I signed up for all the Horizon 2020-related groups that I could find on LinkedIn. Most of the time, the notifications I receive are of passing interest or not directly relevant but one received this week took my attention – it was notifying group members of an upcoming e-discussion of gender in climate actions within Horizon 2020 funding. One thing lead to another and, within a few clicks, I was signing up to join GenPort (which is funded by the European Union FP7-SCIENCE-IN-SOCIETY-2012-1 programme):
GenPORT is a community sourced internet portal for sharing knowledge and inspiring collaborative action on gender and science.

A developing online community of practitioners, policy-makers and researchers is served by the GenPORT portal, and made up of organisations and individuals working across the globe for gender equality and excellence in science, technology and innovation. This covers all sciences – natural and social sciences, and humanities.
The GenPORT community and internet portal provide an arena for organisations and individuals to showcase and act as a gateway to a wealth of research resources, policy information, practical materials, and much more. Constantly evolving online information and services are shaped by the activities and contributions of community members. The portal aims to facilitate the exchange of experiences and to foster collaboration, and so to support continuing policy and practical interventions in pursuit of gender equality.
GenPORT offers…
Searchable resources and online documents on the topics of gender, science, technology and innovation
Information and support in the development of gender-sensitive research design, and gender-equal research structures and processes
Links to relevant institutions, resource centres, large-scale databases, projects, and networks
Additional services to support diverse activities on gender and science – news and announcements, events calendars, reviews, discussion groups, and more.
It is important when bidding for European Commission funding to consider their cross-cutting issues – one of which is gender. GenPort has  over 700 items in their Resources section, which includes a link to the 2011 Toolkit Gender in EU-funded research. Although this guide was written for FP7, the examples of how you can embed this particular theme into your proposal are still relevant. Bringing this up to date for Horizon 2020, the paper For a better integration of the gender dimension in Horizon 2020 Work Programme 2016-2017 indicates how gender can be included to the enhancement of the research proposal.
The GenPort also contains links to further relevant groups, including the GENDER NET Net ERA-NET.
If you want to ensure that gender is addressed creatively within your EU proposal, GenPort appears to be a good place to start this journey and link with other like-minded researchers.