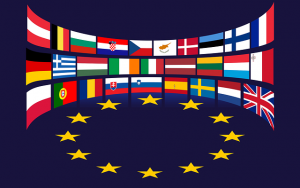 The UK Research Office (UKRO) have shared information about UK success rates in 2021 MSCA Staff Exchange Call, which closed on 9 March 2022. The Research Executive Agency (REA) has confirmed the number of successful UK-led proposals.
This is especially interesting because BU has excellent news – Associate Professor Jeffery Bray has been successful with his submitted proposal FoodMAPP (Local Food supply communicated through a transactional searchable MAP based APPlication). This proposal was submitted to Economic Sciences Panel and was the only UK-led proposal awarded by this panel.
FoodMAPP involves 8 organisations from 7 countries. Congratulations Jeff!
A total of 209 proposals from 28 countries were submitted in response to this call.
UKRO understands that UK organisations submitted 29 applications, of which 9 applications were retained for funding. This corresponds to a success rate of 4.31%. The successful applications have been submitted to the following panels:
Information Science and Engineering (ENG): 6
Economic Sciences (ECO): 1
Physics (PHY): 1
Environment and Geosciences (ENV): 1
In addition, UK institutions participated in 141 evaluated proposals, out of which 52 were retained for funding.
REA is expected to sign the grant agreements with successful applicants by November 2022.