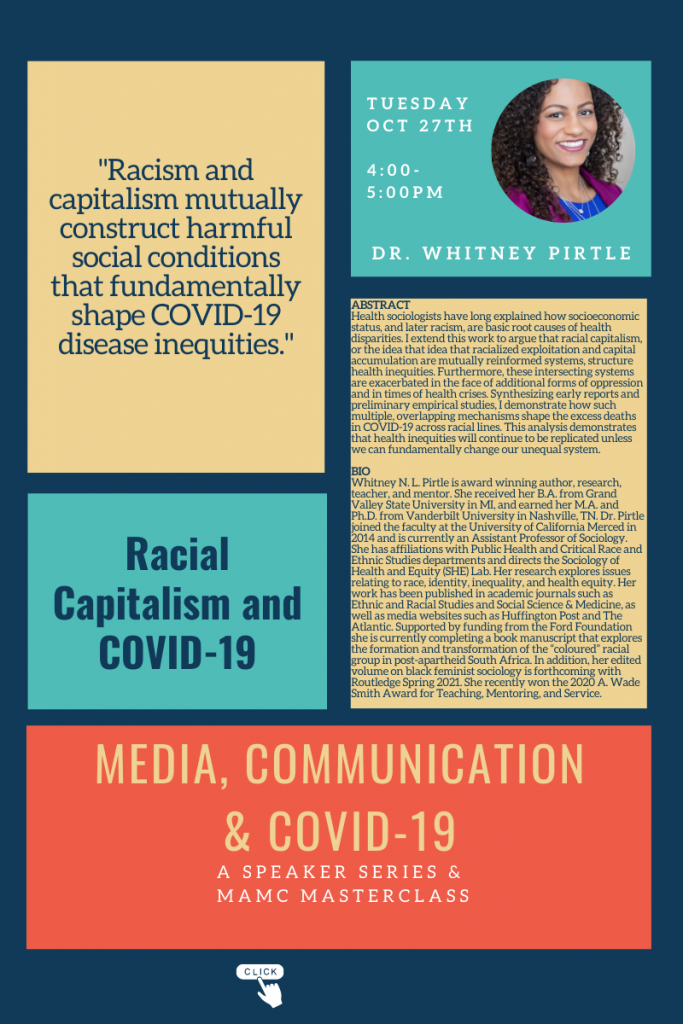 On October 27th we were honoured to host Dr. Whitney Pirtle, whose ground-breaking work on health inequalities and COVID-19 has helped set the agenda for debate and discussion on the impacts of the pandemic on BAME communities. In her presentation Dr. Pirtle introduced key concepts for better addressing health inequities in both our research and practice. Insights from this talk will be brought forward into our research activity discussion around Health, Science and Data Communications, being coordinated by Dr. Lyle Skains here at BU.
You can listen to Dr. Pirtle's presentation recorded on zoom.
To learn more about Dr. Pirtle and her work you can visit her website and read a copy of her paper on which this presentation is based.