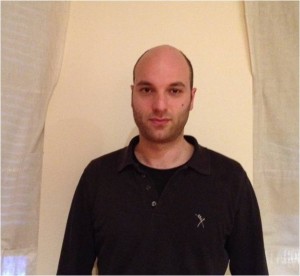 The aim of the specific EU Network Fund is to create a strong link and to provide support for the development of large-scale, complex, inter/multi-disciplinary collaborative research activities leading to external funding between the Sustainable Design Research Centre (SDRC) at Bournemouth University (BU), the Tribological Department of Tekniker inBilbao,Spainand the Democritus University (DU) inGreece. The objective of this network activity is to establish a consortium of appropriate academic and industrial partners in order to develop a research application related with the sustainable development and durability of low friction PTFE composites used for industrial, aeronautical and aerospace applications.
An action plan (funding body choice, application process, role of its party, experimental techniques etc.) which will clearly define the steps and priorities for the completion of a major European research funding application will be developed. The plan will consist of regular meetings during the project period (March-August 2012) with the research team at Tekniker and DU, discussing the current research and industrial issues associated with using PTFE materials and ensuring that ideas, suggestions and innovations will be effectively presented with the application, while methods and strategies will be properly followed by all the parties. Methods require the innovative research concept to be implemented to a robust practical methodology scheme. Additionally Dr. Tzanakis will attend the well-known international conference of Tribology and Design whilst visitingDemocritusUniversityinGreecein order to gain further industrial partners and improve networking.
The Network Fund will massively support this potential collaboration among BU, DU and Tekniker allowing the parties to work efficiently towards the completion of a major European research funding application. The nature of the project is novel, realistic and would be highly applicable within many technological, design and manufacturing domains. BU will be the leader partner for the project application while the international exposure for BU research activities within DEC will be significantly increased.