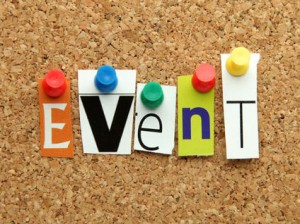 Date: 2nd November 2016
Location: London South Bank University
Time: 9:30am -4:00pm
KnowledgeLondon in partnership with HEEG is excited to bring you Incubation: Creating Value for Universities. The event provides an opportunity for debate and discussion on incubation centres. Incubation is a key strand of Enterprise activity, though universities can at times be uncertain about how it creates value.
Attendees at the event will hear from incubation managers and their colleagues about how this has worked in their universities, as well as from some of the founders who have benefitted from the service. There wil also be the chance to take a look at some of the nuts and bolts of running an incubation system, and consider how different types of incubator might be linked to the stage of development and type of university host.
Confirmed Speakers
Karen Brookes
Karen is the Programme Director for the SETsquared Partnership having devised and run their incubation and entrepreneurship training activities for the last fourteen years. She led the team that developed the world's number one University Incubation Programme which has provided support to over 1,000 early stage technology companies which have raised over £1bn in investment.
Karen has built the SETsquared enterprise brand for the Universities of Bath, Bristol, Exeter, Southampton and Surrey, which has provided over £3.8bn of economic impact to the UK economy. Karen has been key in the development of overseas relations in the US with technology support organisations such as MIT, Massachusetts Technology Transfer Centre, CONNECT, Global CONNECT, T2 Venture Capital and Austin Technology Incubator. Relationships with these organisations provide a springboard platform for European startups to access the US markets.
Adrian Tindall
Adrian is the Tenant Manager for Research, Enterprise and Innovation at London South Bank University (LSBU), where he managers the workspace community based in the Clarence Centre for Enterprise & Innovation and the Technopark.
Adrian acts as an enabler and facilitator for the SMEs housed in the workspace to engage with LSBU academics, staff and students through projects, events, mentoring and placements. Having developed a strategy to maximise the engagement opportunities for both LSBU and tenants, Adrian and his team are now looking for future tenants who complement and underpin the University's Corporate Strategy.
Delegates from KnowledgeLondon and HEEG can attend FREE. BU is a memeber of this organisation.