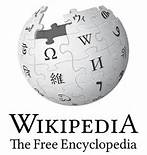 "Everyone goes to Wikipedia, and, because most people are using it and learning from it, we need to make sure they get the right information." (Dr Michael Peel, University of Manchester).
I remember the first time I suggested to someone that they contribute to Wikipedia.  They gave a disparaging smirk and said something along the lines of: "Why?  It's poor quality and hardly suitable as an academic outlet".  I completely disagree and am a firm believer that researchers contributing to Wikipedia are improving it's educational value and promoting their research to a global audience.
Wikipedia is the fifth most popular website in the world, reaching about half a billion readers per month.  Many of the scientific articles are viewed hundreds and some even thousands of times per day.  Due to its popularity and search engine optimisation, Wikipedia articles usually appear at the top of Google search results and often significantly higher than university webpages, research project websites, staff profile pages, journal articles, etc.  All of the information is freely available across the world making it the ultimate in open access. Working for a university that embraces open access and public engagement, BU researchers should be regularly contributing to Wikipedia as part of the dissemination and impact of their research.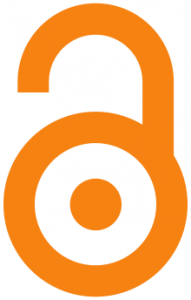 By contributing to Wikipedia researchers are helping shape the public image of their field.  As Wikipedia entries are very often the top Google hits then academics contributing to these can ensure their fields are represented accurately or interestingly.  It can also help increase media interest and ensure research is accurately reported.  A 2011 Guardian article (Wikipedia Survey Academic Contributions) gave the example of history researchers on Project Volterra at University College London who discovered fragments of a lost Roman law code.  They were so keen to ensure journalists got the story right that they penned pages on the code before they released details of the discovery to the press.  "We suspected that any journalist would be likely to look at the Wikipedia pages as an initial resource," said research fellow Simon Corcoran.
Contributing to Wikipedia is easy.  Anyone can contribute and there is an editorial process that checks that contributors cite reliable sources, write accessibly and keep a neutral, factual tone.  Writing for Wikipedia enables researchers to practice the art of writing for a lay audience as it requires complex ideas to be written about in an accessible and clear way.  It also supports collaboration.  Researchers working in a similar subject area will read about your research and you will read about theirs.  They are also likely to suggest changes to your contribution, similar to copyediting in professional publishing, ensuring the end product is as good as possible.
It's no surprise that Wikipedia-founded Jimmy Wales is advising the UK government with their plan to make all public-funded research in Britain freely available.
The UK's first Wikipedia student society – the Wikipedians at Imperial College – aim to see Wikipedia embraced as a learning and teaching resource in the classroom.  The first EduWiki Conference was held at the University of Leicester in September 2012 and brought together academics, support staff and Wikipedia contributors.  One of the main findings was that Wikipedia assignments are being used in dozens of universities across the world.  Wikipedia assignments involved asking students to write Wikipedia articles as part of an assignment, then assessing their contributions.  They work best with final-year undergraduate or beginning-postgraduate students.  These assignments can really motivate because they give a real experience of publication, unlike a dissertation that may only be read by a few people.
Wikimedia UK, the national charity which supports Wikipedia and its sister projects, has detailed advice on its web site for scientists who want to contribute.