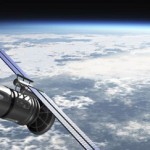 Affordable Space Capability
MOD's Centre for Defence Enterprise (CDE) are launching  this competition  to fund exploratory studies and demonstrations to develop concepts and technologies required for delivering a UK space-based military capability. A smaller number of successful projects will be taken forward for further development.
Areas of particular interest include:
technologies providing wide-area surveillance combined with ways of detecting small objects of interest
technologies providing very frequent or persistent coverage to observe short-lived events
methods for detecting concealed objects
technologies to provide secure communications using hand-held terminals from hard-to-reach locations
secure use of existing commercial space infrastructures
The MOD are also interested in reducing build and operating costs. Cost reduction should be achieved without reducing reliability or assurance of systems. Proposals are particularly welcome which investigate the use of:
novel platform technologies, including on-orbit propulsion and power systems, but excluding launch
novel payload technologies, including deployable structures
This competition will be briefed at the CDE Innovation Network event on Tuesday 18 November 2014 – registration will open around 6 weeks before the event.
Further details are available via the website.