Innovate UK, RCUK and the Ministry of Science and Technology (MoST) for the People's Republic of China are to invest up to £16 million in collaborative research and development projects that propose new commercial solutions to critical cha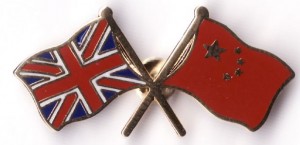 llenges impacting the socio-economic growth and development of China in relation to energy, healthcare, urbanisation and agri-food.The UK investment has been made possible through the Department for Business, Innovation and Skills-managed Newton Fund.
The aim of the competition is to bring together companies (small to medium-sized companies and/or larger businesses), research organisations, academics and other collaborators from China and the UK for the joint research and development of new solutions to key socio-economic challenges, in the form of innovative products, processes or services. The principal market a project must consider is China. Projects must be collaborative, involving both UK and Chinese participants, with both a UK lead partner and a Chinese lead partner. On the UK side, projects can be led by either a business or a research organisation. The lead partner should be able to demonstrate a clear route to commercialisation of the proposed product(s) or service(s), and should have a primary focus on the translation of research and/or knowledge.
To read more about this initiative, please go to
announcement
. To take part, you must register by 23 March 2016, 12:00. The final closing date is 30 March 2016, 12:00.If you are considering applying for this competition, please contact
Emily Cieciura
, Research Facilitator: EU & International.