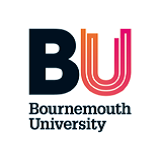 The Department of Archaeology, Anthropology and Forensic Sciences is about to start a new project that uses a non-destructive method to examine museum specimens in order to determine their possible source.
The project will examine the stone and ceramic (brick and tile) industries of Roman Britain using portable X-ray fluorescence (pXRF) to help  identify where the quarries and tile kilns were located. This work forms the centrepiece of a knowledge exchange network with two leading museums in southern Britain (Roman Bath Museum and Fishbourne Palace Museum) who will use our results in innovative interpretations, including new displays and museum learning centres. This will ensure maximum added value to blue-sky research that will quickly feed back into public engagement with science and technology. It is funded by a recently awarded HEIF5+1 grant.
For further information, please contact Professor Mark Brisbane- mbrisbane@bournemouth.ac.uk
The closing date for this post is Wednesday 2 September 2015.