The Prosperity Fund encourages global growth in line with the UK's development goals on sustainable development with the Turkey Prosperity Fund call for project proposals now open for 2016-2017 financial year.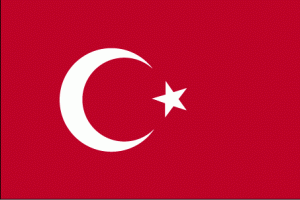 Could you contribute to a project in the fields of Transparency, Low Carbon Economy, Financial Service or Science and Innovation?
The 2015 Strategic Defence and Security Review announced a £1.3bn Prosperity Fund over the next 5 years to promote the economic reform and development needed for growth in partner countries. Our priorities will include improving the business climate, competitiveness and operation of markets, energy and financial sector reform, and increasing the ability of partner countries to tackle corruption. As well as contributing to a reduction in poverty in recipient countries, we expect these reforms to create opportunities for international business including UK companies.
The role of the Fund is also set out in the UK aid strategy, Tackling Global Challenges in the National Interest.
The Prosperity Fund will form a small but integral element of the UK's total Official Development Assistance (ODA) commitment of 0.7% of GNI. It will primarily be focused on ODA eligible middle income countries, contributing to poverty reduction and complementing DFID's work in poorer countries. In this way, the Fund will contribute towards meeting the new Sustainable Development Goals. ODA spend under the Fund will be fully consistent with OECD DAC criteria.
The Foreign & Commonwealth Office's programme funds seek to create real, measurable outcomes in support of the FCO's policy goals. Since 2011, the Prosperity Fund has supported the FCO's Prosperity Priority on opening markets, ensuring access to resources, and promoting sustainable global growth, mainly in the emerging powers.
The closing date is 4th April 2016.
To find out more, please go to the call announcement.