The ThinkProductive Team will be visiting BU next Thursday to deliver a practical, interactive and fun 2 hour online workshop and there're spaces still available.
They will share with us how to utilize the mindset and tactics of the 9 Characteristics of the Productivity Ninja.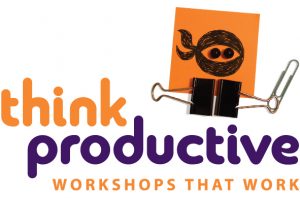 Are you battling information overload? Email deluge? Wrestling with procrastination, interruption or distraction? Constantly feel like you are in reactive, "juggling" and "plate spinning" mode? Find it hard to maintain energy and focus, to properly unplug and switch off, or to make space for what really matters – or for yourself?
If any of that sounds familiar, we've got you some information here!
Thursday 29th June 2023, from 1:00pm to 3:00pm
To book a place on "The Way of the Productivity Ninja" workshop please complete the Booking Form