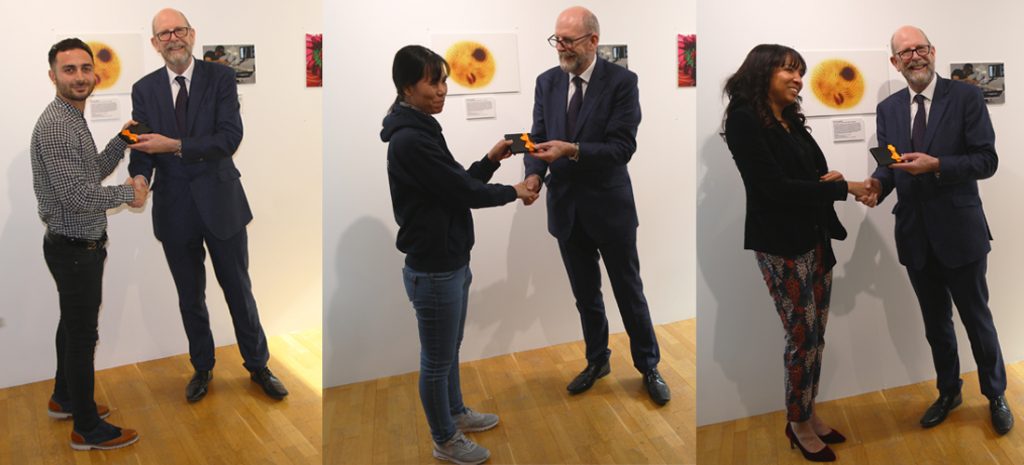 This year marks the forth year of our annual Research Photography Competition at BU. We received 31 submissions from BU academics, students across all levels and professional services.
Sharing research through photography is a great opportunity to make often complex subjects much more accessible to all.  This year over 1,500 people from all over the world voted in the competition, showing the power of images to engage and inspire.  The research behind photos this year included areas such as archaeology, dementia and forensic science, among others.
The photography theme this year was people.  The theme was open to interpretation, with photographers choosing to take an image of their research team, show people who might benefit or be affected by the research or even take a point of view shot.  This year's winners were announced in the Atrium Art Gallery on Tuesday 20 March, with prizes presented by Professor John Fletcher, Pro-Vice Chancellor of Research and Innovation.  Details of the winners can be found below.
The photos are currently displayed in an art exhibition in the Atrium Art Gallery which demonstrates the creativity of our BU researchers and the diversity of research being undertaken. It's a really enjoyable way to find out about research in areas within and outside your discipline or interests, and value the work and efforts.   Do drop in and see the images, if you have a few minutes to spare!
The winners of the 2018 Research Photography Competition are:
1st place: Virtual Reality: The best way to train surgeons of the future?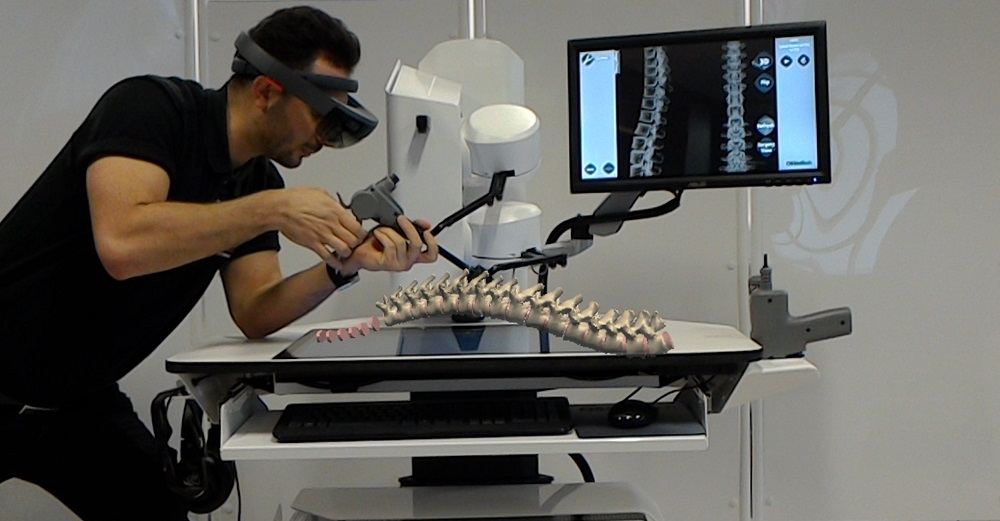 By Shayan Bahadori (Orthopaedic Project Manager) and Mara Catalina Aguilera Canon (Postgraduate Researcher, Faculty of Media and Communication). 
In recent years we have seen a decline in theatre operating training time for junior surgeons. Simulators have subsequently been increasingly integrated as training, selection and evaluation tools. To fully formally integrate simulation into orthopaedic training we require evidence that the simulators are valid representations of the operations they seek to replicate. This is one the current research focus at Orthopaedic Research Institute (ORI) and we pursue to validate and develop virtual reality orthopaedic simulators so that they may be adopted into mainstream clinical practice.
2nd place: Soil micro-organisms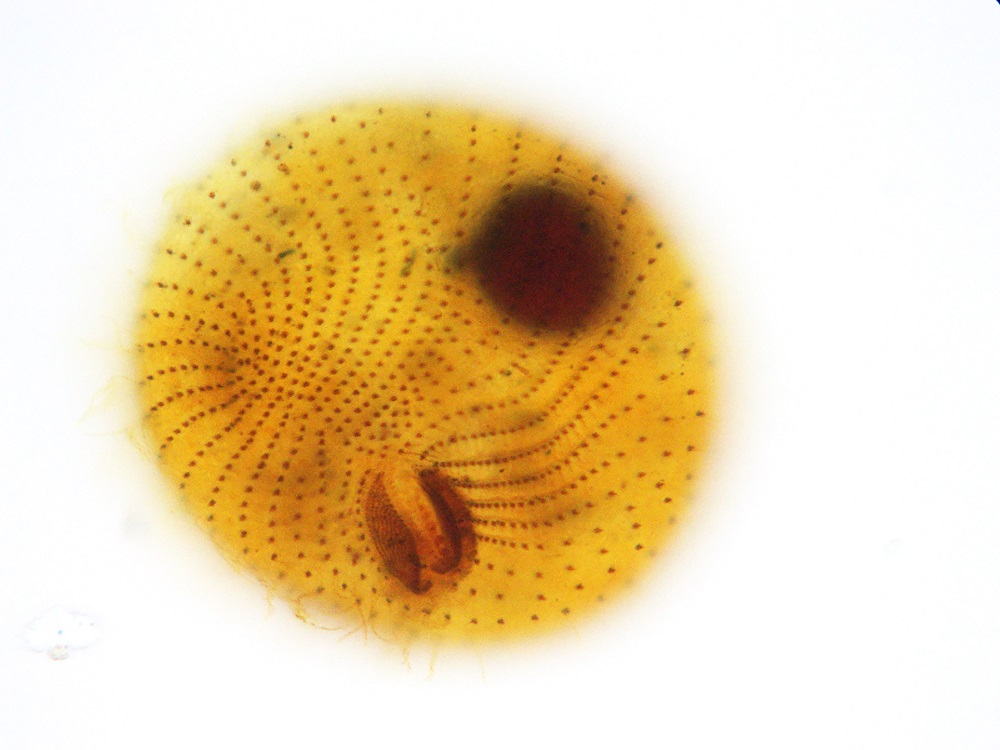 By Hai Luu (Postgraduate student, Faculty of Science and Technology).
Ciliates protozoa are a distinct group of unicellular organisms. They are abundant phagotrophic micro-organisms in soil, playing important role in food webs by controlling the abundance of smaller microbes and recycling organic matter. Ciliates are characterised by some specific traits. Firstly, ciliates are dikaryotic organisms due to having two different cell nuclei; one is responsible for reproduction; the other one carries out cell functions. Secondly, they use cilia for locomotion and feeding. Interestingly, ciliates can reproduce asexually and sexually. From an ecological and functional point of view, ciliates can be used as bioindicators of soil quality – and this is the aim of our research. We are investigating the species richness and abundance of ciliated protozoa in natural and agricultural soils in order to assess their potential as bioindicators of soil quality. Soil quality plays an important role  in agricultural production in terms of both quantity and quality, this links closely to quality of human life. This image shows Colpoda cucullus, a terrestrial ciliate commonly found in soils around the world, which was taken as a point of view shot through a microscope.
Research group: Hai Luu, Professor Genoveva Esteban, and Dr Iain Green (Senior Lecturer in Biological Science). Department of Life and Environmental Sciences, Faculty of Science and Technology.
3rd place: The birth of Carnival U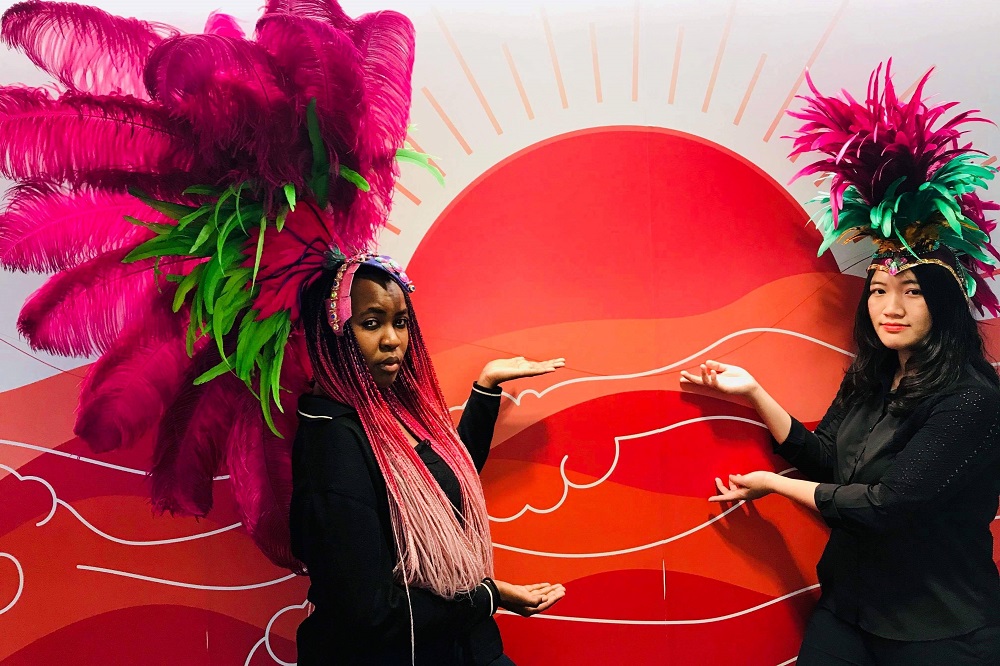 By Dr Nicole Ferdinand (Senior Lecturer in Events Management) and her MSc Events Management student researchers: Diane Nthurima (pictured on the left), Cindy Chen (pictured on the right), Rui Bao, Yi-Hsin Chen, Simona Georgieva,  Amelie Lonia, Anh Thu Pham, Taylor Treacy and Sharif Zandani.
The photo is a joint entry by the co-creators of the Carnival U which consists of 10 enthusiastic and one BU academic. Together they are embarking on a journey to create a unique a fusion project. The students are working together with BU academic, Dr Nicole Ferdinand, CEL Learning and Teaching Fellow 2017/18, to create 4 workshops which target other university students interested in Carnival. They will engage in action research as part of the development of their workshops as well as evaluate the overall effectiveness of their co-creation efforts which will form the basis of an academic research paper. The project will also leave an educational legacy for other students wishing to develop event management, marketing and digital literacy skills.
---
The exhibition will be open until Thursday, 29 March at 2pm, in the Atrium Art Gallery on Talbot Campus. Please do fill in one of our feedback cards in the gallery after visiting the exhibition.