Congratulations on the latest paper published yesterday by Dr. Preeti Mahato in the Centre for Midwifery, Maternal & Reproductive Health (CMMPH) and colleagues.   This paper 'Factors associated with contraceptive use in rural Nepal: Gender and decision-making' [1], is freely available for the next 49 days through our personalized link: click here!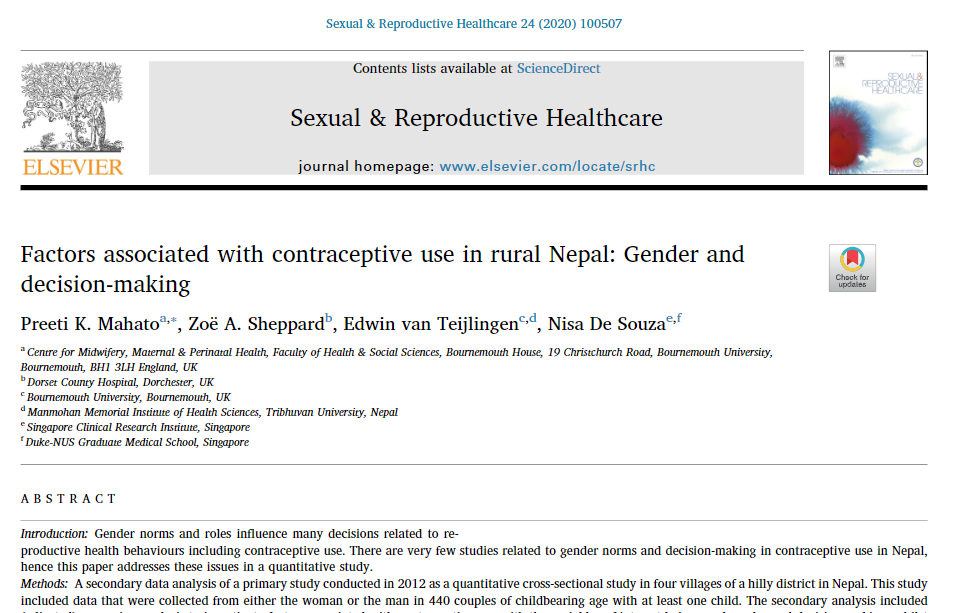 This research paper in the journal Sexual and Reproductive Healthcare reports on a secondary analysis of pas a quantitative cross-sectional study in four villages of a hilly district in Nepal.  This authors found that gender was associated with current/ever use of contraceptives but decision-making was not found associated with current/eve use of contraceptives.  And, as perhaps was to be expected, socio-economic factors such as husband's and wife's education; and indicators showing sharing of childcare responsibilities were found to be associated with contraceptive use.   the paper concludes that educational, health promotional and family planning programmes involving husbands are needed to promote use of contraceptives.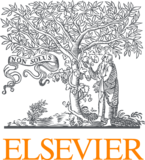 Preeti's co-authors are based at Dorset County Hospital in Dorchester, at CMMPH and at Singapore Clinical Research Institute/Duke-NUS Graduate Medical School, Singapore.
Reference:
Mahato, P., van Teijlingen, E., De Souza, N., Sheppard, Z. (2020) Factors associated with contraceptive use in rural Nepal: gender and decision-making, Sexual & Reproductive Healthcare 24: 100507 https://doi.org/10.1016/j.srhc.2020.100507