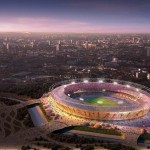 The Sport Tourism Opportunities for Research, Mobility and International Networking Group (STORMING) Initiative awarded by the Economic and Social Research Council (ERSC) to Dr. Richard Shipway offered seventeen travel and conference bursaries for UK-based early career researchers to each attend one of three international networking events. This grant scheme formed part of the ESRC's 'International Training and Networking Opportunities Programme'. The project utilised the bursaries to both increase international mobility and provide networking opportunities for emerging early career researchers with a commitment to supporting and further developing sport tourism research. Bursaries were awarded across eleven higher education institutions. The 2012 Olympic and Paralympic Games also acted as a catalyst for this project, highlighting the impacts of sport events.
The main objective of the STORMING Initiative was to deliver a series of international sport tourism networking events across four continents. These events were aligned with existing conferences in the area of sport, tourism, events, and leisure studies. The first event, in Australia in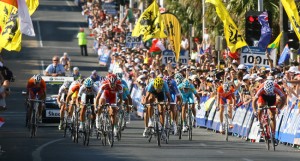 February 2010, was aligned with the annual CAUTHE (Council for Australian University Tourism and Hospitality Education) conference in Hobart, Tasmania; the second event was aligned with the annual NASSM (North American Society for Sport Management) conference in June 2010 in Tampa, Florida, USA; whilst the third event was aligned with the 11th World Leisure Congress and World Games in ChunCheon, Korea in August 2010. A one-day concluding networking event was held at Bournemouth University in November 2010. This final event brought together all seventeen bursary recipients and several international research mentors and provided the opportunity to outline their research findings, and to engage in a wider debate on the future directions of sport tourism research.
In summary, the STORMING Initiative acted as a catalyst for larger research projects within the context of sport and society, the 2012 Games, and internationalisation. The vision for the project was to leave a tangible legacy in the form of seventeen UK based early career researchers with established research profiles in sport tourism and sport event studies, who are now well positioned to benefit from the increasing economic importance of the tourism industry and the enhanced profile of sport as an agent of positive social change in society.