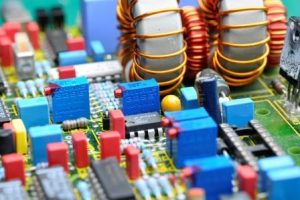 The BU Matched Funded Studentship Competition, which has run annually since 2006, provides an important role in growing PGR numbers, building and strengthening of a greater number of external relationships, providing a stronger Fusion learning experience for our PGRs.
Call for submission of up to 46 matched funded PhD studentships is now open and has been split into three strands:
PhD Studentship Strand 1 Allocative Matched Funding (up to 9 matched funded studentships)
PhD Studentship Strand 2 Competitive Matched Funding (up to 31 matched funded studentships)
PhD Studentship Strand 3 DTC Pump Priming (up to 6 matched funded studentships).
In addition, for the first time this year, BU is offering a limited number of MRes Studentship Competitive Matched Funding (up to 3 matched funded studentships).
Application Process
At this stage, academic staff are invited to submit proposals for matched funded Studentship projects which, if successful, will be advertised to recruit PhD candidates for a September 2020 start.
Full details, including the BU Studentship Allocative Process and Proposal Form, can be found on the Doctoral College Staff Intranet .
Submission Deadline:
Applications should be submitted to the Doctoral College via email to phdstudentshipcompetition@bournemouth.ac.uk no later than 5pm on Monday 13 January 2020.
If you have any questions about your application please speak with your Deputy Dean for Research and Professional Practice (DDRPP) or the Doctoral College Academic Managers: Dr Fiona Knight (for FST or FHSS enquiries) or Dr Julia Taylor (for FM or FMC enquiries).
Please ensure applications contain all relevant information (project proposal signed by Faculty DDRPP; letter of support from matched funder; due diligence form signed by Faculty DDRPP) as incomplete applications will not be considered.
BU's Research Principles
Putting the BU Studentship Scheme into strategic context, under BU2025, the following funding Panels operate to prioritise applications for funding and make recommendations to the Research Performance and Management Committee (RPMC).
There are eight funding panels:
HEIF Funding Panel
GCRF Funding Panel
Research Impact Funding Panel
Doctoral Studentship Funding Panel
ACORN Funding Panel
Research Fellowships Funding Panel
Charity Support Funding Panel
SIA Funding Panel
Please see further announcements regarding each initiative.
These panels align with the BU2025 focus on research, including BU's Research Principles. Specifically, but not exclusively, regarding the BU Studentship Funding Panel, please refer to:
Principle 1: encouraging the development of research team(s)
Principle 2: supporting research development, funding and impact that are both disciplinary and increasingly multi and inter-disciplinary as exemplified by the SIAs
Principle 3: focusing on the development of critical mass within the University, as per the honeycomb model
Principle 7: taking into account disciplinary norms when providing opportunities.