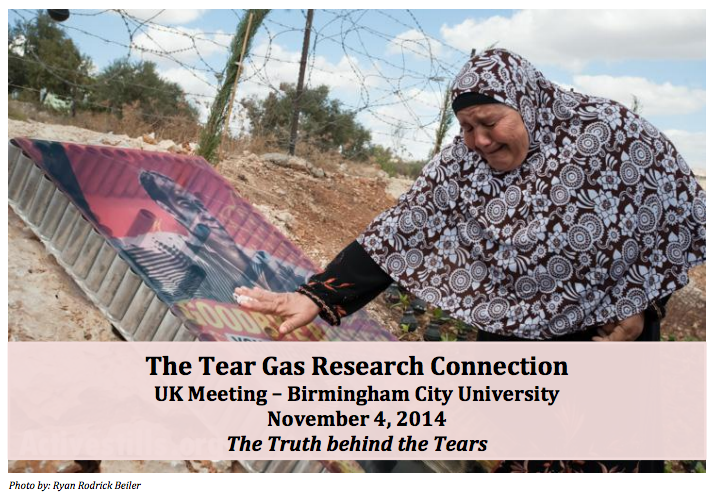 Tear gas is used around the world nearly everyday, yet major international organisations, including the World Medical Association  and NATO, state that not enough is understood about the real-life impact and health effects of these technologies. Responding to this lack of accessible information, in 2013 Dr. Anna Feigenbaum won a Fusion Fund grant to form the Tear Gas Research Connection — a group of researchers, NGOs, investigative journalists and tactical technicians keen to get to the 'truth behind the tears'.
Over the past year, Dr. Feigenbaum and John Horne have been collating data from humanitarian reports, medical journals, corporate correspondences, shipping documents, media reports and Freedom of Information requests in efforts to contribute to public debate and policymaking on this issue. With a year of research and networking behind us, this Tuesday we held our first stakeholder meeting at Birmingham City University. With support from BU Fusion and the Wellcome Trust, fifteen of our partners and advisors came together to strengthen the connections between our work and plan future projects.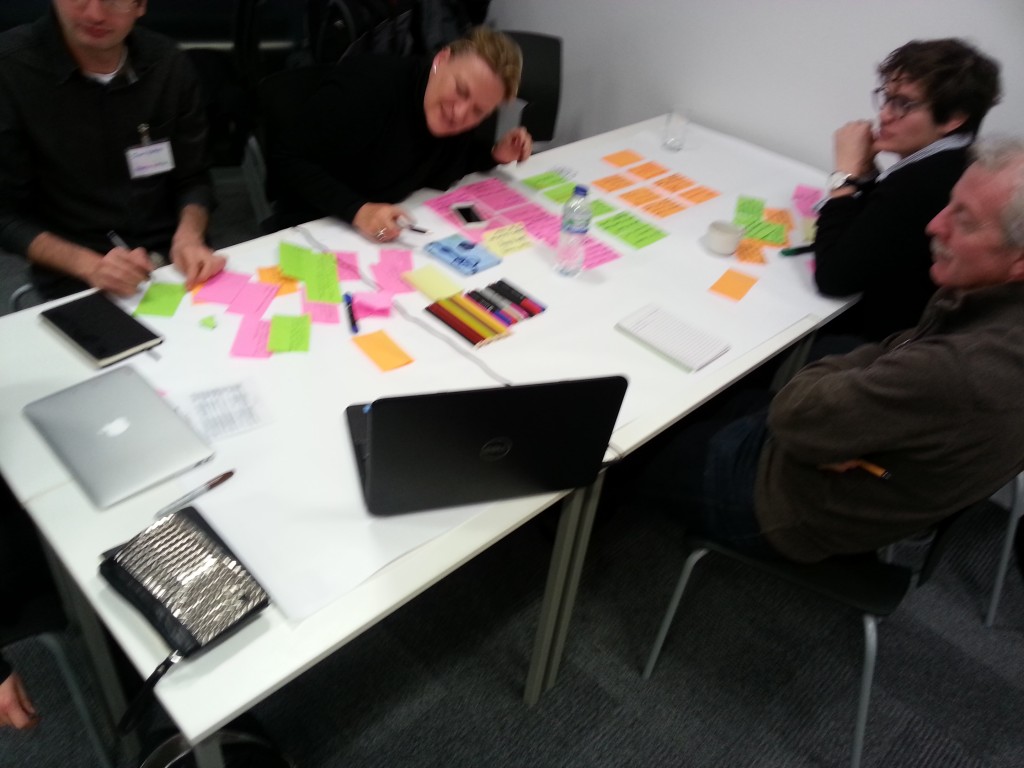 As tear gas use has tripled since 2011, there is a pressing need to find new ways to understand and communicate information on its physical and mental health effects. However,  data on sensitive topics like tear gas is often kept hidden, deemed too confidential to be made open. This makes it difficult to gather health and human rights information, particularly on vulnerable populations (prisoners, detainees, those living in conflict zones). Likewise, detailed health and medical information, beyond basic safety instructions, is not often available in accessible formats. This leaves many people who suffer tear gas exposure unable to get the treatment they need.
In response to these difficulties in data collection, two initiatives emerged at the Tear Gas Research Connection meeting. Plans are now underway to establish a medical team as part of the connection, bringing together toxicologists, GPs, Emergency responders, military medics and others with the newly formed tear gas task force of the European Respiratory Society. Coming together, this group will work to evaluate and re-issue an up-to-date field guide for dealing with the medical effects of tear gas. There were also discussions of how data mining and new archival methods might be used to help aggregate dispersed information, bringing global information together in one searchable place.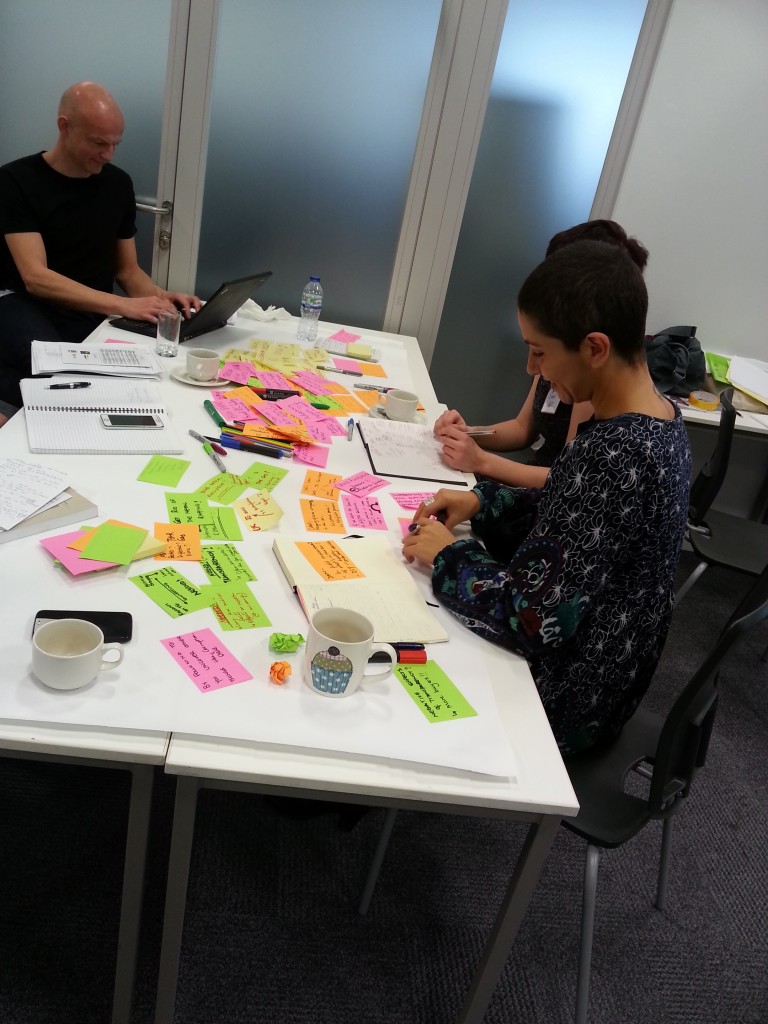 In addition to the significant gap in the communication of scientific knowledg, populations facing tear gas are often marginalised communities that have limited means of expressing their experiences in legitimated forums.  To share these stories and raise awareness on tear gas deaths and injuries, our stakeholder group sketched out ideas for documentary projects, including an online memorial that told '3 layer stories' providing the data, humanising those hurt or killed, and detailing the perpetrator that caused the harm. The aim of this project would be to create 'grieve-able spaces' and transnational connections around this under-documented and under-reported, global issue. To this effect, our team is currently putting together an AHRC Digital Transformations bid on 'telling data stories.'
Any truly multidisciplinary issue like tear gas, demands a collaborative, multidisciplinary response. We saw this disciplinary diversity emerge across the other projects that came from our interactive workshop 'idea stations'.  Some of these fascinating proposals included:
Charting the advertising and PR history of tear gas sales
An A to Z critical guide to tear gas
Engaging citizen science and wearable technologies
Using GIS software to map export data
Central to all of our project ideas is an attention to the relationship between data and design. In this information age, it is crucial that we consider not just what the data shows us, but how we communicate those findings and insights to a variety of audiences. That is why our group is committed to holding face-to-face meetings with policymakers and making appearances in international media outlets. To date, our research has featured in newspapers, websites, broadcast radio and television including The Financial Times, The Guardian, Vice.com, Australian Broadcast Company radio, RT, SES Turkey and BBC Mundo, to name just a few.
Over the year we will be building up a number of these projects and we're always on the look out for new collaborators. From advertising to animation to atmospheric chemistry — if you are interested in this research area and have skills or knowledge to share, please be in touch: afeigenbaum@bournemouth.ac.uk
Meet Our Partners & Advisors
Dima Saber (Birmingham City University); Graeme Hayes (Aston University); Marijin Nieuwenhuis (University of Warwick); Ion Maleas (Goldsmiths); Tara O'Grady (Human Rights Defender); Damian McCormack (Medical Doctor Dublin); Dan McQuillan (Goldsmiths); Noha Atef (Birmingham City University); Lucie Ryzova (University of Birmingham); Michael Crowley (Bradford)