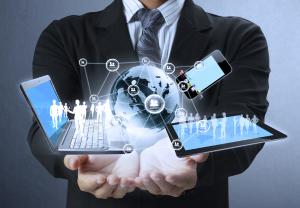 Digital technologies and the internet are providing new opportunities to address social challenges.  This phenomenon is known as digital social innovation (DSI). To explore what DSI is, who is working on it, and how they can be supported, a website has been launched www.digitalsocial.eu in partnership with the Waag Society and SUPSI, with funding from the European Commission DG Connect. The website features stories and case studies of DSI, along with information on funding and events for DSI. It also helps people and projects working on DSI to showcase their work and find new collaborators.
Two years on, DSI has come a long way. New organisations, projects and collaborations are popping up across Europe. Terms like crowdfunding, making, sharing economy and digital democracy are entering the mainstream. The number of incubators, accelerators and investment funds focused on tech for good has grown. Emerging technologies like blockchain and widely accessible 3D-printing have given DSI new potential.
How can you get involved?
Sign up: With over 1,000 organisations and 700 projects signed up,  it's quick and easy to register and is your access point to the world of www.digitalsocial.eu.
Submit funding and events: There are two really simple forms which you can fill in  about funding and events. It doesn't matter if you're responsible for them, or if you just came across them on Twitter.
Talk to each other: The website allows you to see which organisations work with each other and which projects they work on. Please do reach out to organisations you work with and use the site to find new partners who you think might be able to help you. You never know what might result from a serendipitous conversation on  the website.
Spread the word: Please tell other digital social innovators about the website and encourage them to sign up. From Meet-ups to conferences and online communities, this  community is huge.
Provide  feedback: about the site.
To find out more about the types of projects showcased on this site and the blog post in full  – click here . A great way to start developing collaborations and identfying ways in which your research could influence policy and generate impact in the future.