We have received notification of these forthcoming UUKi events:
BEIS-UUKi ODA research regional workshops- inviting expressions of interest to attend
The BEIS ODA research management team has now signed off a draft plan for the events which will take place across the UK in April and May in collaboration with BEIS and Fund delivery partners. The events will take place as follows:
London and South East of England (University of Greenwich) – Tuesday 21 April
Northern Ireland (The MAC Belfast) – Thursday 30 April
North of England (University of Sheffield) – Monday 11 May
Wales and South West of England (Swansea University) – Monday 18 May
Scotland (University of Strathclyde) – Thursday 21 May
The day will comprise of two separate workshops, with the morning session aimed at early career researchers and academics with little prior exposure to ODA funding opportunities and the afternoon session aimed at academics in receipt of or interested in Newton/GCRF grants and research services staff with responsibility for supporting ODA research applications within their institution. To ensure as wide a range as possible of institutions are able to attend, we will first be inviting expressions of interest, before confirming individual attendance. To register your interest in attending, please complete the expression of interest form available here.
UUKi are keen to attract academics, and particularly ECRs, who might be interested in attending. Please direct any questions about the events to Sophie Da Silva, Partnerships Officer- Sophie.DaSilva@international.ac.uk
Upcoming UUKi sub-Saharan Africa Network with a research focus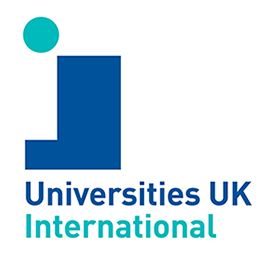 The next edition of the UUKi sub-Saharan Africa Network will be hosted by the University of Glasgow on 27th February and is timed to coincide with a visit of senior representatives from the African Research Universities Alliance (ARUA). The meeting will provide an opportunity to hear from ARUA Secretary General, Professor Ernest Aryeetey, and for members to learn more about ARUA and where there may be opportunities for collaborative research with African partners. The meeting will also feature a presentation from the UK Collaborative on Development Research (UKCDR) on some of the key findings from two recent projects mapping fellowships for African students, and country mapping reports of UK research investments in Kenya, South Africa and Nigeria.
To find out more and register to attend, please visit the event page here. Please direct any questions about this meeting, or the UUKi sub-Saharan Africa Policy Network, to Richard Grubb, Senior Policy Officer sub-Saharan Africa, via richard.grubb@international.ac.uk
This post is information only. Please follow the links above to find out more. BU Research Development & Support (RDS) have no further information and funding is not available from RDS to attend.