As someone who is still getting to grips with exactly how impact might be defined and operationalised for the REF, I went along to the Investigating Academic Impact Conference at LSE on the 12th June looking forward to learning more about precisely how we could create more effective impact case studies for the REF.  The day was opened by Patrick Dunleavy from the Impact of Social Sciences Project at LSE with the challenging statement that we needed to think about impact as a long-term, integral part of our research work and that simply trying to maximise impact for the REF was a short-term strategy.
What followed were sessions on how to use blogging, Wikipedia and Twitter to help enhance your electronic footprint and to engage with the public in new ways.  Following their own advice, all the presentations are now available, along with blogs and tweets, at http://blogs.lse.ac.uk/impactofsocialsciences/presentations/.  On the site there is a comprehensive (200-page) handbook detailing exactly how to increase your citations and how to achieve external impacts and, for those with a shorter attention span, there are some short how-to guides.  These include standard information about citation tools (such as ISI Web of Science and Scopus) as well as more esoteric measures of citation impact (such as the G-index and H scores).
There are also simple tips on how to get more widely read:
make sure your titles are informative
work on cross-disciplinary projects
build dissemination plans
have a distinctive name (many thanks to my parents on this one!).
The Impact of Social Sciences project at LSE has created a great resource which means that if you didn't attend the day it doesn't matter – the information is there for you to browse and look at anyway.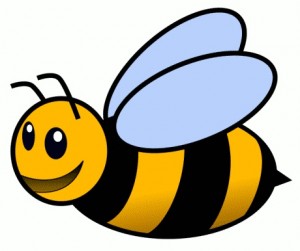 In the unexpected way that often happens at conferences, there are single pieces of information that are particularly memorable.  For this one it was the importance of the bumblebees!  At both the recent BU Research Impact Event and the LSE conference, one particular case study from the REF impact pilot exercise was singled out for particular praise. This was an elegant case study submitted by the University of Stirling on the conservation of bumblebees which was able to show tangible and far-reaching impact (for further details see http://www.hefce.ac.uk/research/ref/impact/ under Earth Systems and Environmental Sciences).  This is a great concrete example of how good impact case studies might be formulated and from which those still struggling with impact might be able to gain insights.
Perhaps one final message from the day was that, of course, if you wished to have academic impact then the best starting point of all is to have good research to talk about!
Siné McDougall