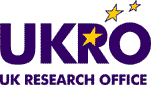 The new and very much improved UKRO portal is now available , Not only is it easier on the eye, it is finally a fully integrated system and much more effective to search.
To access the extensive 'UKRO Subscriber Services' and your personal news page,  go to 'Subscriber Login' and enter your email address and the password ukro4web. This is a temporary password. Once you are logged in, please go to 'Edit Profile' to set a new, personalised password.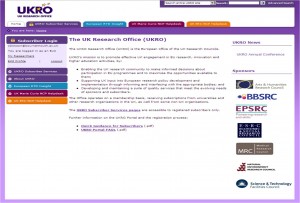 You have been set up with a default profile which means that your personal news page will cover all information types and categories, and you will receive a daily email alert. You can customise this at any time using the short guide to the new Portal (and FAQs) on the homepage.
If you haven't ever set up an UKRO account; now is the perfect time! UKRO is sponsored by the UK research councils and provides information and advice on EU funding opportunities, and EU programmes and policies. Signing up for the alert service means you will be kept up to date on relevant funding opportunities, news and partner searches.