If ever there was a time to make use of BU's subscription to UKRO, that time is now.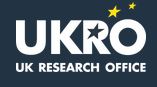 With the new Work Programmes being released, UKRO have pulled out all the stops to ensure that their subscribers have the latest information. To access subscriber content, please register as a BU member of staff. You will then have access to all the latest EU news and can sign up for email updates direct to your inbox.
As this blog is open to external users who may not be UKRO subscribers, there is only a limited amount that can be placed on this blog.
Highlights include:
UKRO has provided a number of introductory articles to the new Horizon 2020 Work Programmes – please register to access these. The Work Programmes themselves are available via the Participant Portal
Consolidator Grants: Information and Proposal Writing – 3 November 2015, University of Sheffield and – 6 November 2015, London School of Hygiene and Tropical Medicine*
MSCA European Researchers' Night 2016-2017 call Info Day – Brussels on 10 November 2015*
The European Union Agency for Network and Information Security (ENISA), together with the European Commission, is organising the first workshop on eHealth systems security –  Brussels on 30 October 2015.
European Commission is organising an Information and Stakeholders' Day on Smart Wearables workshop – Brussels on 11 December 2015
As part of the Societal Challenge 2 Info week, the EIP AGRI is running a workshop on the multi-actor approach under Horizon 2020 on 24 November 2015 in Brussels
The Erasmus+ Guide has been released by the European Commission
The United States Government and the European Commission –  Fulbright-Schuman Innovation Grants, under the auspices of the Fulbright-Schuman program, have been announced,
*If a link has not not been given to an event page, you will need to register with UKRO to access the booking form / further information.
If you have any queries concerning EU funding opportunities, please contact Emily Cieciura, RKEO Research Facilitator: EU and International for further assistance.