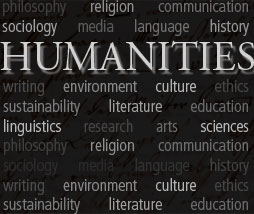 A consortium called 'Socio-economic Sciences and Humanities for the Future of Europe' is seeking signatures to an open letter addressed to the EC which advocates the inclusion of a socio-economic sciences and humanities(SSH) research programme in Horizon 2020 (FP7's replacement).   
The group comprises a number of organisations including Net4Society, the network of National Contact Points for SSH, ALLEA, the European Federation of National Academies of Sciences and Humanities, and ECHIC, the European Consortium of Humanities Institutes and Centres. 
The letter outlines the crucial role to be played by social sciences and humanities research in addressing societal challenges and informing EU policy, and makes a number of specific requests:
1. that a 'substantial and independent' SSH programme (called 'Understanding Europe'), with a ring-fenced budget of €5 billion, be included in Horizon 2020;
2. that there are opportunities for SSH research to contribute to other challenges relating to climate change, energy, food, health, security and transport;
3. that a diversity of approaches are encouraged; and
4.that the research supported should include 'perspectives from different cultures, backgrounds and schools of thought to stimulate critical reflections and to better anticipate future societal challenges'.
In a week since its issue, the open letter has collected a staggering 3, 700 signatures from a wide range of countries. It takes only a few seconds to sign and I did mine this morning. If you're involved in social sciences or humanities research, make your signature count so future EC funds for your area are fair and sign today!