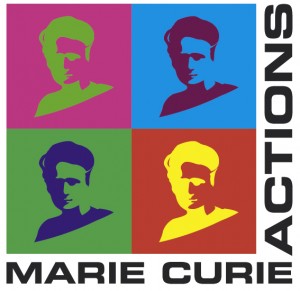 I am delighted so many of you found our workshop on submitting a Marie Curie proposal today so useful; the feedback I have already received has been great. I wanted to remind you of the deadline for 2012 calls under this scheme and to prewarn you about call dates anticipated for next year.
Industry-Academia Partnerships and Pathways: 19.04.12 & 15.01.13
Intra-European Fellowships: 16.08.12 & 14.08.13
International Incoming Fellowships: 16.08.12 & 14.08.13
International Outgoing Fellowships: 16.08.12 & 14.08.13
COFUND: 05.12.12
International Research Staff Exchange Scheme: 17.01.13
Career Integration Grants: 18.09.12 & 07.03.13 & 05.09.13
Initial Training Networks: 22.11.13
Researchers' Night: 10.01.13
For details about all of these schemes, please consult your Simple Guide to EC Funding (and get in touch with me if you haven't received your copy). Remember to all of you who attended Martin's Marie Curie training workshop last week, you are entitled to have him review your submission for this on one occasion. He is in very high demand so to ensure you don't miss out on this great offer, get your draft to him early and let him know you will be contacting him for a review as early as possible.
Also, as we have had several successes with Marie Curie Fellowships at BU, we will be hosting a special RPRS review service for you, so make sure you take full advantage of all the services we can offer you to help you be successful.