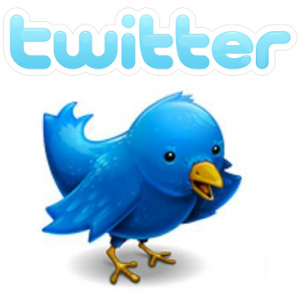 We've previously added posts about the benefits of using Twitter in academia (you can read theme here: Twitter posts). A recent post by Mark Carrigan on the LSE's Impact of Social Sciences Blog outlines what academics can get out of using Twitter and why the academic twittersphere is no different from presenting to an audience.
Mark asked his Twitter followers "why do you find Twitter useful as an academic?", and responses included:
Quick answers to questions on things like … where do I find this tool or that tool ..  (@rjhogue)
We discuss concepts (@Annlytical)
There are people who are practicing what I'm researching academically and give me a reality check (@Annlytical)
Twitter is brilliant for keeping up with things, networking, finding new ideas, people's blogs and publications (@BenGuilbaud)
meeting new people (in all disciplines), academic support, public engagement, increased visibility, filtered news (@Martin_Eve)
What Martin said. I think you already saw this but it's the Prezi I made for grad students http://bit.ly/uK05VM (@qui_oui)
Also, I've found Twitter useful for augmenting F2F academic conferences, extending the conversations (@JessieNYC)
Twitter is incredibly useful 2 me as an academic 4 many reasons, perhaps chiefly curating the ideal academic dept  (@JessieNYC)
Twitter's unique advantage is that very quickly allows me to spread word of my work to non-academic audiences (@elebelfiore)
Keeps me up-to-the-minute with news in my field ie; policy issues, and connects me to conferences/other academics (@DonnaBramwell)
connects me to other delegates at conferences, allows me to interact with students in lectures, keeps me uptodate (@timpaa)
We trade references for research (@annlytical)
great source of information & resources wouldn't have found otherwise (@nicklebygirl)
Twitter makes it possible for me to engage with global community even though I now live in Australia & am #altac (@katrinafee)
a PhD can be very isolated so I think twitter is a great way to meet people who can help and give advice (@CET47)
Academics all over the world are turning to Twitter to support their research and are finding the service extremely useful. Read Mark's full story and our previous Twitter posts to find out how to start using Twitter, meeting new people, estblishing / joining networks, promoting your research and increasing its visibility, and keeping ahead of the game.
You can read Mark's full story here – Support, engagement, visibility and personalised news: Twitter has a lot to offer academics if we look past its image problem
If any of you are already using Twitter to enhance your research and knowledge exchange activities, we'd love you to share your experiences with your colleagues via the Blog!