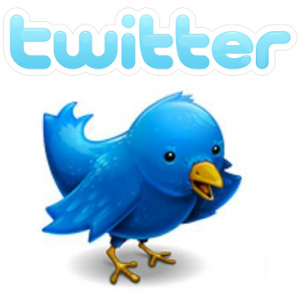 We've written a lot about Twitter in previous blog posts and the benefits of using it to support and enhance your research (you can read more here: Twitter posts). Academics across the world are using Twitter to support their research through, for example, sharing papers and research findings, asking questions and providing advice and guidance, networking and establishing links, keeping up to date with what is being discussed by peers in areas of interest, and undertaking research. Twitter provides a free and easy to use platform from which you can do all of these things from your office, using a laptop, or even using you tablet/phone, and it is an excellent way of making connections and expanding your awareness of research being undertaken in your field, as well as enhacing the impact of your own research in your field. In this post I'm going to look at two ways Twitter can seriously improve your research and your experience as a researcher through 1) using Twitter to garner opinions and obtain guidance and, 2) using Twitter to enhance your publication impact.
Using Twitter to garner opinions / obtain guidance – Twitter can be used to crowd-source advice quickly and effectively on an important topic. A recent post on this topic featured on The Contemplative Mammoth blog (post: Crowd-Sourced Advice for Writing your #firstgrant) in which the author, Jacquelyn Gill, created a hashtag, #firstgrant, and asked for advice from her Twitter followers on how to write a first grant application. Within a couple of days, she was inundated with useful comments, guidance and advice from peers around the world, showing how powerful Twitter can be in obtaining opinions and advice on important topics, and especially in getting views from peers outside of your institution and country (you can read the original tweets here if you'd like).
Enhancing publication impact – Twitter is also an effective tool for sharing research papers and findings and enhancing publication impact. Research indicates that highly tweeted articles were 11 times more likely to be highly cited than less-tweeted articles. Top-cited articles can be predicted from top-tweeted articles, with 93% specificity and 75% sensitivity (Eysenbach, 2011). The LSE Impact of Social Sciences blog featured a post about this earlier this year (post: Who Gives a Tweet? After 24 Hours and 860 Downloads, we Think Quite a Few Actually do) which reported on the amazing success of a research paper released on Twitter by the National Centre for Research Methods (NCRM). Within 24 hours of being uploaded to Twitter the paper was retweeted 10 times to over 5,000 followers and shared 135 times (using tools such as email, microblogging, social bookmarking, social networking, etc) on the NCRM website. The result was 861 downloads within 24 hours. As the paper was not publicised anywhere else at this time it is safe to say this was a result of releasing it via Twitter. Over a period of two months the paper was downloaded 3,936 times and shared 518 times using social sharing tools.
Help with using Twitter – If you're interested in trying Twitter to see how it can benefit you and your research then give it a go! It is free to sign up and you can be up and running in a matter of minutes. Advice in-house can be provided by Paul Hughes, Marketing & Communications, and also Rebecca Edwards, RKE Development and Operations. There are also a number of helpful online guides available: