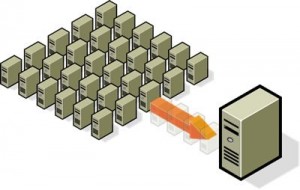 The "Collaboration Tools for Academics" project has been looking to deliver a useful set of services to the academic community. 
The requirements gathered identified the need for a service that would provide an academic the ability to quickly try out different software.
We are pleased to inform you that we now have a service in place, that will allow academics to request a virtual platform on which to install (or have installed) any server based software they wish to evaluate.
It is intended that that Windows 7 project will deliver a solution for desktop based applications at a later date.
This new service is available to all BU academic staff as of now and will continue to run as a pilot until Feb 2013.  Please note that there is no cost to the service user during the pilot period.
You are able to make requests for this service via the SNOW request form.
Further user guidance can be found HERE; alternatively you may call the IT Service Help Desk for further information on ext 65515 and ask for assistance on "virtual server requests"