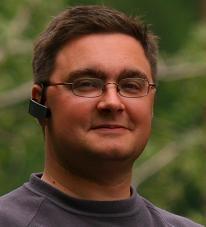 Dr Tania Humphries-Smith has successfully bid to the Royal Academy of Engineering for an industry visiting professor. This  project will fund a Visiting Professor in Employer Engagement (£80K)  and will last for four years. The RAE Visiting Professor is Simon Vaitkevicius, an engineer with over 15 years of experience working globally for Nokia. The VP will be an important element in enabling the Design and Engineering group with the School of DEC to develop exceptional levels of real-world learning opportunities.
The role of the VP will be comprised of a number of activities:
Broker relationships between BU and new industrial enterprises for the purpose of – providing 'live' undergraduate projects both for 1st and 2nd year entire cohort project briefs and for final year individual project briefs; providing potential masters level 'live' research projects and for developing proposals for match funded PhD projects.
Deliver lectures and presentations to undergraduate and postgraduate students on current industrial practice particularly with respect to the innovation process and developing a better understanding of innovation and the process of taking a product to market.
Broker relationships with industrial enterprises for the purpose of engaging external industry based speakers for undergraduate and postgraduate courses.
Help identify potential research and consultancy services needed by local SMEs.
Provide input from an industrial practice perspective, particularly with respect to ensuring currency of practice for the review of all courses in the Design and Engineering group scheduled for academic year 2013/14.
Provide business guidance and support for students seeking to exploit innovative ideas, including, promoting and mentoring undergraduate and postgraduate students for the Innovation Hothouse http://theinnovationhothouse.net/.
This is fantastic news and will significantly support the Design and Engineering group to achieve Fusion between education, research and professional practice. Congratulations, Tania!