The EPSRC has announced a call for Expressions of Interest for attendance at their Sandpit for 'More with Less: Engineering Solutions for Resource Efficiency'.
The UK is a small nation with limited resources that has a high material dependency. With the ever growing concern of material and resource scarcity we look to the ingenuity of the research base to find long-term sustainable solutions.
The Engineering theme will lead a sandpit in response to the challenges raised by the research community in the Resource Efficiency Scoping Workshop in April 2012 and in line with EPSRC strategy. The primary aim is to invest in ambitious, engineering-led, cross-disciplinary research with the potential for long-term transformation across many and diverse sectors, especially among those that have yet to embrace these concepts.
EPSRC are looking for enthusiastic participants from a wide range of disciplines who will bring their expertise to explore the challenges of:
Dematerialisation (eg lightweighting, novel materials functionality, novel materials from waste products, materials security and efficiency);
Designing for resource sustainability (eg energy, water and materials efficiency, considerations for engineering processes, whole systems and resource flow modelling);
Reuseability at any scale (closed and open loop recycling, remanufacturing, extended product life).
Closing Date: 13.00 on 11 June 2012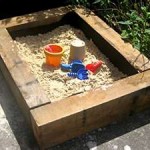 Documents to Download:
Resource efficiency sandpit call document
Resource efficiency workshop challenge outcomes
Ideas Factory Sandpit expression of interest form: Return form to sandpit@epsrc.ac.uk
A Sandpit for Ideas: The concept of the IDEAS Factory is to organise interactive workshops (sandpits) on particular topics, involving 20-25 participants. The focus for this sandpit is MORE WITH LESS: Engineering solutions for resource efficiency. Anyone eligible to apply for funding from Research Councils UK can apply.
The Sandpit Event: The sandpit will run over five days starting mid-morning on day one and finishing mid-afternoon on day five.
As the sandpit progresses, participants will build up thoughts on how the identified 'challenges' may be addressed and develop their innovative ideas and activities into research projects. Projects will contain genuinely novel and speculative investigations that address new approaches to resource efficiency. The sandpit will include inputs from a variety of sources.
Location and Date
The date for this sandpit is 23rd – 27th July 2012. Location to be confirmed.