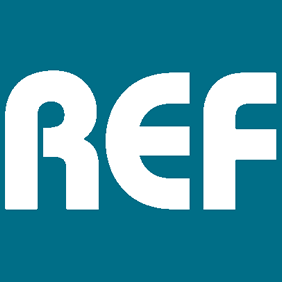 An opportunity has arisen for an Impact Champion for Unit of Assessment (UOA) 23 (Education) to help drive preparations for the next REF. This role would initially be until summer 2022.BU is making early preparations towards units of assessment (UOAs) for the next Research Excellence Framework (REF) exercise. Each UOA has a UOA Leader, supported by Impact and Outputs Champions.  The roles are recruited through an open and transparent process, which gives all academic staff the opportunity to put themselves forward for UOA Leader roles.We are currently seeking expressions of interest (EoI) from academic staff interested in supporting impact development for UOA 23 (Education). Impact Champions play a key role in shaping the impact element of their UOA's submission, working closely with their Faculty's Impact Advisor.Key responsibilities of the Impact Champion role include:
Early detection of potential impact case studies
Review the development of impact case studies being prepared within the UOA
Provide guidance on how impact case studies can be accelerated and evidenced
Advise colleagues on the REF impact guidelines
Review impact strategies related to the UOA and assess progress made against them
Review and implement recommendations from external research users to strengthen research impact
Ensure that colleagues are updating institutional systems for impact tracking
Promote relevant training and development opportunities
Review impact arising from major programmes of research and knowledge exchange to make recommendations as to how these can contribute to impact case studies
Advise on the use of appropriate metrics specific to the subject area
To help embed a culture of research impact
To undertake any other duties as requested by the relevant Deputy Dean for Research and Professional Practice (DDR&PP) and/or Unit of Assessment leader.
Application process:
To apply for one of the Impact Champion roles, please submit a short statement (suggested length 300 words) explaining your interest in the role and what you could bring to it. This should be sent by email to Dr. Gelareh Roushan by 14 January 2022.  The EoIs will be reviewed by the UOA Leader and DDR&PP.
The selection criteria used at EoI are outlined below. Each criterion carries a total possible score of 5. The role will be offered to the highest scoring applicant. A member of the panel will provide feedback to all applicants.
Knowledge of the REF and research impact (scored out of 5): Applicants should have the appropriate level of skill and knowledge to help them support the development of impact in their UOA. It is expected that Impact Champions will predominantly be practising researchers and will have a breadth of understanding of research across their Faculty.  They are also expected to have an understanding of the REF assessment process and of research impact.
Experience of external engagement and / or impact development (scored out of 5): Impact Champions are expected to be able to provide advice and direction to colleagues who want to develop their research impact. Experience of engaging with external organisations or developing your own research impact would be of benefit in this role.
Commitment, motivation and enthusiasm (scored out of 5): Being an Impact Champion is a big commitment and the role has the scope to help shape impact development at BU. Applicants need to be committed to the role, as well as showing the enthusiasm and motivation needed to support their UOA.
A  role description is available here: UOA Impact Champion Role Descriptor-Nov 2021.