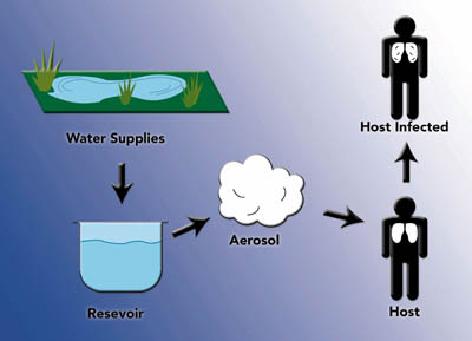 Matthew Palmer [one of the BU students on the MSc Public Health programme within HSC] has just published part of his dissertation as a letter to the editor of the European Journal of Epidemiology. Matthew is reporting and confirming, for the first time, the identification of the microorganism (Legionella pneumophila) in water obtained from the windscreen washer fluid of a car without added screenwash.
Legionellosis or Legionnaires' disease is a severe bacterial pneumonia caused by Legionella pneumophila acquired through droplet inhalation. Its public health significance lies primarily in the potential for large outbreaks of the disease such as the 1976 outbreak at an American Legionnaires' conference in Philadelphia from which the disease derives its name. According to the Health Protection Agency there are, on average, 237 cases a year in England and Wales.
This is the first time that Legionella pneumophila has been identified in windscreen washer fluid and the first time that screenwash has been shown to be effective against its growth. With this in mind, we felt that Matthew should waste no time in getting this into the literature by starting publishing his findings. We envisage that there will be a fair amount of interest in Matthew's discovery, especially within the public health world.
Matthew is currently working as a senior health protection practitioner at the Health Protection Agency and he has been doing his MSc degree at BU on part-time basis under the supervision of Professor Ahmed Khattab, Vanessa Heaslip and the MSc Public Health team.
You can access Matthew's paper via this link: http://www.springerlink.com/content/u024qt22g77820t7/
Read more about Legionnaires' Disease on the NHS website: http://www.nhs.uk/conditions/legionnaires-disease/Pages/Introduction.aspx
Prof Ahmed Khattab, HSC