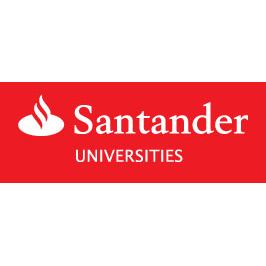 Mrs. Anita Immanuel has just been awarded a travel award from Santander to visit the Yale Cancer Centre in the USA. Anita studies the quality of lives of adults in Dorset who have survived cancer of the blood or immune system. Cancer is a devastating disease and with the advances in treatment patients are living longer, however left with debilitating side effects which can negatively affect their quality of life.
Anita's research will identify any unmet needs in this group of patients and will give a better understanding into comprehensive survivorship care thereby maximising quality of life. This study uses a mixed methods approach in examining the quality of lives of these patients who have been treated for a haematological cancer. Data will be collected across three Dorset hospitals: The Royal Bournemouth Hospital, Poole Hospital and Dorset County Hospital.
Dr. Helen McCarthy, Consultant Haematologist at The Royal Bournemouth Hospital and Anita's clinical supervisor, highlighted: "At Yale Cancer Centre Survivorship Clinic, Anita will be introduced to their comprehensive survivorship care programme which can help improve the quality of lives of adults treated with cancer in Dorset.
Dr. Jane Hunt, the lead supervisor and senior lecturer at Bournemouth University's School of Health & Social Care added: "The survivorship programme at the Yale Cancer Centre Survivorship Clinic integrates a multidisciplinary approach for following up patients treated for cancer by leading experts, which differs significantly from our own. I am convinced Anita's PhD study will benefit from collaborating with the Yale experts.
BU Prof. Edwin van Teijlingen, Anita's third supervisor, commented "We are grateful to Santander for this funding. We know Anita's research will significantly contribute to the underdeveloped area of research on adult haematological cancer survivors".
For more about Santander Awards see: http://microsites.bournemouth.ac.uk/graduate-school/pgt-santander-mobility-awards/