Following the completion of the EU funded GameiT Leonardo Transfer of Innovation project (which attracted funding of 250,000 Euros in total) which focused on identifying, collecting, testing and distributing good practice in game-based learning thus producing a framework of game-based learning pedagogy targeted at teachers and trainers, running between 2009 and 2011, I was involved in another Leonardo bid this winter led by the same PI from Denmark (CV2).
The new project proposed was titled GameWise and concentrates on the European Commission's recent acknowledgment of the  need to pay more attention to new ways of unlocking Europe's potentials of cultural and creative industries (CCIs). For Europe and other parts of the world, the rapid rollout of new technologies and increased globalisation has meant a striking shift away from traditional manufacturing towards services and innovation. Factory floors are progressively being replaced by creative communities, whose raw material is their ability to imagine, create and innovate. In this new digital economy, immaterial value increasingly determines material value, as consumers are looking for new and enriching "experiences". The ability to create social experiences and networking is now a factor of competitiveness.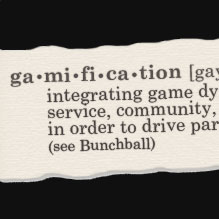 The production of video games is central in this relation. These last years, the game industry has been on a fast track to become the world's leading entertainment business. The majority of the production is, however, placed primarily in North America – and the focus is on games designed only for entertainment purposes. But a new way of doing business is on the rise: games made for other purposes than mere entertainment – e.g. learning, training, recruiting etc. The general term for this category of games is 'serious games', although also often referred to as applied gaming or gamification.
This project is then set to attempt to transfer the related to the above results that have been made under individual partners involved to the rest of the partnership and thus, via the exchange of practices amongst the consortium, explore the creation of new jobs in Europe by the transfer and adaptation of a model for closer cooperation between VET (Vocational Education and Training) institutions and the surrounding world of work.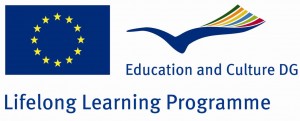 The GameWise project I am happy to inform has now been successful in attracting funding and is set to run from the 1st of September 2012 to the 1st of September 2014. The total funds attracted are 250,000 Euros with 37,900 of that allocated to BU. Partners include institutions from a range of countries such as Spain, the Netherlands and Norway.
I will post updates on GameWise occasionally once the project officially begins; meanwhile, I would definitely recommend colleagues look into the Leonardo calls for next year (the next one is I believe for January 31st 2013), these are part of the Lifelong Learning Programme and squarely focused on vocational education (as you can probably surmise from the GameWise project description above). As vocational teaching has traditionally been a BU strength, schemes such as the Leonardo one are an obvious EU funding avenue which could lead to successful results.