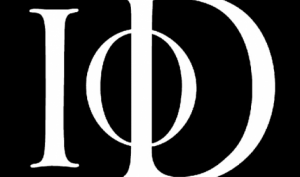 A High Performing Board & How It Can Add Value To A SME
 Wednesday 10 October 2012 – From 6pm for 7pm lecture until 8.30pm
 Bournemouth University, 2nd Floor, Executive Business Centre, Holdenhurst Road, Bournemouth, BH8 8EB
The Institute of Directors in Dorset is proud to be joining forces with Bournemouth University to offer students and our members the opportunity to hear key-note speaker Leslie Spiers talk of the importance of a high performing board.  This is an event with a difference for IoD Dorset. As part of our initiative to help IoD members forge alliances with the next generation of business leaders, committee member and renowned public speaker Leslie Spiers will address a mix of university students and IoD members on the topic of successful boards.
Leslie has a wealth of experience and as well as running his company Boardroom Dynamics Ltd, he is also Chairman at Mercator Media, Nebula Systems (UK) and the Eastbury Hotel in Sherborne. Leslie regularly works with both large and small businesses to deliver assessment and training in the pursuit of improved board performance and leadership development. IoD Members can attend this event free of charge, as hosts to our attendees from the University. It is a unique opportunity to meet tomorrow's entrepreneurs and business minds, engaging them in the local business community and forming enterprising relationships.
 At this evening event there will be a drinks reception with canapés. Leslie's lecture will start at 7pm, followed by a 20 minute Q&A panel. Booking is absolutely essential, but there is no cover charge as this event is primarily an opportunity for Dorset members to show support for students. Please note there is no parking available at the venue, please email kate@thepassionatepa.co.uk for locations of local car parks if needed. To reserve your place for this event, please complete the form below or book online at www.iod.com/southwest/events.