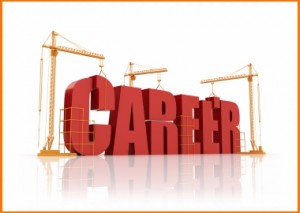 In September we held the second of our open forum meetings for Early Career Researchers (ECRs).  These meetings provide  an opportunity to ask for advice and guidance from a team of experienced academics and research managers in an informal setting. Questions can be about anything related to research – from publications to projects to funding to research strategy! The Forums also provide an opportunity for ECRs to network with colleagues from across the University.
The September meeting was well attended by ECRs from Schools across the University, and they met with Prof Bogdan Gabrys, Assoc Prof Richard Berger,  plus Jennifer Roddis and myself from the Research and Knowledge Exchange Office.
The discussions related getting started – how to get that first grant, or first paper when you don't have a track-record (apart from your Phd research). One of the key messages here was to work on your profile, and there are various ways you can approach profile-raising.  Here are some of the key messages that emerged from this theme:
Publishing: Remember, your Phd is a valid piece of research!  You might want to talk to your supervisor about targeting likely publications and jointly publishing on your Phd topic or theme.  Regularly publish if you can.  Get your name out. 
Don't be afraid to take a tangent:  A useful message from this meeting was don't be precious about your research area.  You may miss opportunities if you are not prepared to follow a research path on a tangent.  After completing your Phd it can be challenging to find topics to research or publish on.  Take a look at your literature review and early drafts of your Phd.  Examine the abandoned strands of argument and research questions you decided not to pursue.  These could present themselves as great opportunities for research and publication, as they are related to your Phd topic, but not restricted by it.   This is one way that you might expand your research out of your Phd subject.
For example, Richard Berger won a BBC grant that was not strictly in his subject area.  He felt out of his comfort zone for the 8 weeks of the project.  However, he learned enormous amounts about new methodolgieis, delivering research, and presenting his work, which has stood him in good stead for his further research work.
Networking: Getting involved in networks is an effective part of raising your profile.  Attending conferences is a good start. You might start by choosing conferences with the best repuation, or by going to small conferences, where you may find other academics like you!  Over time, you will naturally get to know the other conference attendees (peopl you sit next to etc).    If you find someone you like, you might want to start presenting together. 
This was the experience of one of the senior academics – they started presenting together, then started to write together, then started their own journal on the subjects that they are interested in.   Starting your own journal is not as hard as it sounds.  You could publish online, and academics from around the world like being invited to be on editorial boards.  Its worth a thought. You can try submitting papers to conferences – but bear in mind that there is a lot of competition, with probably a 20% chance of your paper being accepted, but if you don't try, you won't know!
Networking funds?  Ask in your School if there are funds available for attending conferences.  Each School has a different way of doing things, so it is worth asking around. Investigate the research councils and other funders, which offer networking grants.   You could organise your own conference – this would be a great opportunity to generate some funds, plus a fantastic way to create your own network.  Host it at the EBC, write about it on the reserach blog, write about it on other blogs, advertise it through online networks.    
Cold calling:  When you are cold-calling, make sure you have something to offer – be honest and be upfront.  The worst that can happen is that you receive a polite no, or are ignored!   Maybe don't always email potential collaborators. If they are within BU knock on their door and be pursuasive!  Research groups at other institutions may well be looking for speakers on certain topics.  Do some research, find out, offer yourself as a speaker.
Online communities: there are networks of excellence that operate online.  Join in and find like-minded people.   A good opportunity to make connections and raise your profile.
Research Grants:  Take advantage of schemes such as the Grants Academy and Research Proposal Review Service.   Subscribe to the research blog for news on internal funding opportunities.  Bid for Phd studentships. Talk to colleagues – maybe you could collaborate?  Use Research Professional and look for open calls.  Don't focus only on the big research council grants – these are highly competitive, and generally are looking for a research grant track record.  Look for smaller funding opportunities – charities, foundations and even regional funding agencies are often good places to start.  A good piece of advice:  stay away from scary deadlines until you are ready!   
Prepare to fail! You will get rejections – because everyone gets rejections for papers submitted to journals, and for research grant applications.   When you suffer a rejection your first reaction will be emotional.  Take time to reflect.  Then go back to your proposal and take a constructive look.  The work won't be wasted, as you will be able to re-work it for another journal or another funder.
BRIAN: make sure your profile is up to date.
Make the most of internal support available:
Research groups in your School
Senior Academics in your School
One of the ECRs who attended has helpfully set up a Facebook page called ECR BU – here is the link:
http://www.facebook.com/groups/265825716854423/
What next?
If you're interested in coming to one of the next ECR Forums you will need to book to confirm your attendance (this is so we can order enough food and refreshments in advance). The next Forums are scheduled as follows (rooms to be confirmed):
19 November 12:30 – 15:00 on the Lansdowne Campus
11 December 12:30 – 15:00 on the Talbot Campus