Ruf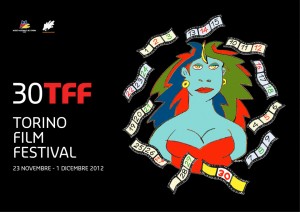 us Stone has been selected for this year's Torin Film Festival, 23 Nov-1Dec in Torino, Italy. Held every November, it is the second largest film festival in Italy, following the Venice Film Festival.
The 30-minute film is the result of three years of in-depth research into ageing and sexuality in rural Britain at Bournemouth University. The project, led by Bournemouth University's Dr Kip Jones, uses the film as its main output.
Rufus Stone was directed by Josh Appignanesi (The Infidel) and produced by Parkville Pictures, London. The film stars well-known stage and television actor, William Gaunt in the title role. Jones was author of the story and acted in the capacity of Executive Producer for the film.
The film will be shown five times during the festival, which opens with a screening of Dustin Hoffman's directorial début, Quartet. The festival will close with Ginger & Rosa, a 1960s coming-of-age story from U.K. director Sally Potter.
Rufus Stone will be screened in the Festa Mobile sidebar, made up of mostly European and Italian premiers, including Anna Karenina, Joe Wright's adaptation of the Leo Tolstoy classic that stars Keira Knightley and Jude Law.
Rufus Stone was recently featured as part of the ESRC Festival of Social Science at Bournemouth University and will be shown locally as part of BU's Festival of Learning next June. Future screenings are also planned for Birbeck, Cambridge and Oxford Universities.